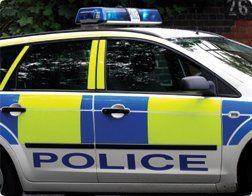 POLICE on patrol in west Belfast have cheated injury in a bomb attack on Friday night.
The PSNI say a police vehicle was damaged in the attack but none of the officers on board were injured.
The force of the blast has been heard across large parts of the city.
The source of the explosion has been pinpointed to the bottom of the Whiterock Road with its junction with the Falls Road.
It is not known the cause of the explosion but it is being speculated that it was either a pipe bomb or blast bomb type device.
In the past, such devices have hurled at passing police patrols by dissident terrorists lurking in the shadows under the cover of darkness.
The attack comes 12 hours after a booby trap bomb fell of the underside of a police officer's car on the Suffolk Road.