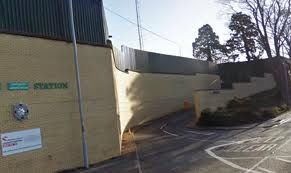 DETECTIVES are investigating after three people cheated injury during a house attack – the second in a week.
Police say four windows were smashed at the front of the house at Greenland Parade in Larne, Co Antrim, around 3 am.
During the attack paint was also thrown over the front of the house.
Two women and a man who were in the house at the time of the attack were left shaken but hurt.
Last weekend, a masked gang who were armed with baseball bats and a hammer attacked the house, smashing the front door and a window.
It is not clear what the motive is for the two attacks.
Local Sinn Féin MLA Oliver McMullan said the attacks are a worrying development.
He said: "Police have got to get on top of this.
"This kind of attack is not uncommon in Larne. The violence in Larne has been down played and the amount of criminality has been played down."