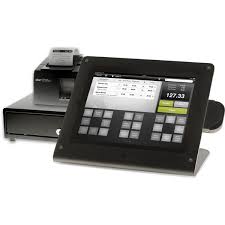 A New York-based software firm is to create 35 new jobs at premises on Ormeau Avenue in south Belfast.
ShopKeep POS'S ipad app allows retailers to process sales, print receipts, take credit card payments and allows retailers to story data for analysis.
Based in America, the firm's app is already used by 10,000 small businesses across North America and Canada.
Founded by former retailers Jason Richelson and Amy Bennett, they say their product allows small companies to cut costs.
The venture is being supported by Invest NI to the tune of £245,000 for 10 of the 35 posts.
Said Enterprise Minister Arlene Foster said: "The decision by ShopKeep to establish its European office in Belfast is another endorsement of our business-friendly, cost-competitive environment that has attracted so many ICT investors over the years.
"ShopKeep is creating 35 high-value jobs that will contribute almost £1.3m annually to the economy.
"I understand that the company has aggressive growth targets for the next three years and I'm confident that the new Northern Ireland location will play an important role in supporting that growth."
Jason Richelson said the Belfast office would allow the company to launch pad its product wider nto Europe.
"We considered a number of locations for our European site, but after visiting Northern Ireland I was extremely excited and fell in love with Belfast," he said.
"We are already building a team of highly skilled developers and graduates and are looking forward to bringing more team members on board."