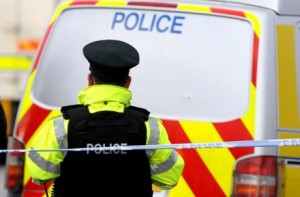 DETECTIVES have arrested a 41-year-old man on suspicion of attempted murder earlier this month.
Two men, aged 24 and 33, were shot as they sat in a car at East Way in Bangor's Whitehill estate around 1 am on Monday, February 10.
During the shooting, one man was hit three times in the chest and the other was shot in the leg.
The man was arrested during a police search of a property in the Whitehill estate on Thursday morning.
He was detained as part of an ongoing investigation by the PSNI's Major Investigation Team (MIT) into the double shooting.
Officers also carried out a search on the Kilcooley estate less than half a mile away on the Bangor ring road.
A number of items were removed for forensic examination.
The suspect is currently being held in police custody for questioning.