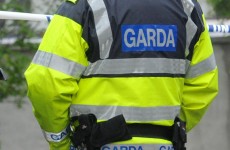 ARMED Gardai have arrested two Irish Defence Force personnel in relation to dissident terrorist activity and the discovery of a pipe bomb in Co Donegal.
The serving soldiers were arrested in Donegal, who are aged in their late 20s and early 30s, are being held at Buncrana Garda station.
There has been long held suspicions by the security forces in Northern Ireland that IDF personnel were supplying explosive devices in Northern Ireland.
Five years ago, an IDF grenade was found attached to the gates of Crumlin PSNI station.
It was intended to go off as a police officer opened the gates to the station.
The move by Gardai came less than 24 hours after a viable pipe bomb was discovered at premises in Burnfoot.
Officers sealed off that scene yesterday after a tip-off.
The soldiers are being questioned about that incident.
They are also being quizzed about alleged links to a dissident republican group in Derry.
It's understood the Defence Forces have been assisting Gardai with their investigations in recent weeks, amid allegations the two men have dissident contacts across the Border.
The pipe bomb investigation is also linked to the discovery of a similar device at Letterkenny Garda Station last year.
Forensic experts are examining the device found yesterday for similarities to that bomb.
It's understood the arrests came today as part of fast-moving Garda investigation.