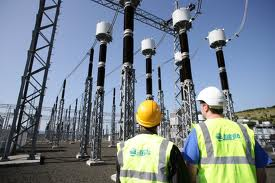 THE PSNI is investigating after NIE revealed the theft of cables by thieves who cut down electricity poles in Newtownabbey on Tuesday.
NIE say it is the seventh such incident this year.
A number of electricity poles were cut down at Antrim Road. The thieves made off with about 1,400 metres of overhead conductor from which they extract the copper wiring.
NIE's Sarah McClintock said the thefts were "extremely dangerous" and were causing disruption to customers in rural areas.
"In yesterday's incident they chopped down a number of poles and got a significant amount of overhead lines," she said.
"Obviously our key concern here is the disruption to our rural customers and also the safety of the local community and also the thieves themselves.
"I was actually on site and I saw the condition they left the poles, they literally cut them, let them fall and then relied on the wires shorting out as they hit the ground.
"If they hadn't and they had snipped them, they were risking electrocution. Also, if they had left live lines on the ground, livestock, anybody, could have run into them and could have been seriously hurt or even killed.
"One of the big risks about yesterday was that it was very close to a main road and one of the poles was left across the road in a very dangerous condition."
She said it had taken a major operation to restore power to the small number of customers affected. The thieves steal the cables in order to get the copper wiring they contain.
Ms McClintock said NIE had been working with the police and scrap metal dealers to try to "close down the market" for the copper.
"We have provided scrap metal yards with types of wire they would see, pictures of what they might see, to try and catch these people," she said.