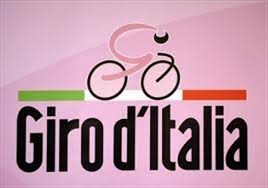 TOURISM Minister Arlene Foster has rejected calls that murals should be removed from the Belfast route of the Giro d'Italia in May.
She was responding to call from Alliance MLA Anna Lo who is the party's candidate in the European Elections on May 22.
Ms Lo said: "Alliance agrees that we should take down election posters on the route of the Giro d'Italia for the duration of the race if there is agreement from all political parties.
"However, if there is cross-party agreement on this, then we should also look to take down flags and paramilitary murals along the route."
Arlene Foster, a DUP MLA in Fermanagh, said if the murals were not paramilitary they should stay.
However, she did say that election posters should be removed from the Giro d'Italia route which takes place in Northern Ireland over the weekend of May 9-11.
Mrs Foster told the Assembly: "Murals are part of a cultural expression right across Belfast and right across Northern Ireland.
"I think it would be sad if visitors to Northern Ireland couldn't engage in appreciating the rich cultural heritage that we have here in Northern Ireland.
"Paramilitary murals, of course they should be taken down – they should never have gone up."
A row erupted last year in east Belfast after a George Best mural  – paid by Belfast City Council – was replaced with a UVF mural.