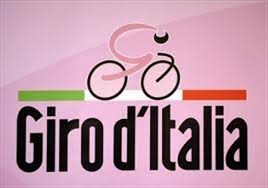 BELFAST City Council is to go cap in hand to Stormont ministers asking for £200,000 to clean up eyesore buildings along the Giro d'Italia route.
City fathers have pinpointed over 70 buildings along the route that need a lick of paint and facade to hide their grim features ahead of the race in May.
The properties are mainly on the Newtownards Road, Ormeau Road and Shore Road areas.
The Giro d'Italia is expected to attract 40,000 visitors to Belfast and a worldwide television audience.
The opening stage of the race begins on Friday, May 9 at Titanic Quarter in east Belfast and ends at Belfast City Hall.
The second stage sees the competing cyclists race to the north coast, coming back to Belfast along the Shore Road in north Belfast.
The council is to approach the Department of Culture, Arts and Leisure and the Department of Enterprise, Trade and Investment for the money.
It says the money will help to "improve the aesthetics for the route of such a significant sporting and tourism event".
Earlier this month, the Department for Social Development made £145,000 available to a number of other towns along the Giro route to improve buildings and derelict sites.
The Giro d'Italia is taking place in Northern Ireland for the first time and runs from Friday, May 9 to Sunday, May 11.
It is one of the three most prestigious events in the sport of road cycling – the others are Le Tour de France and Spain's Vuelta a Espana.
They are known collectively as the Grand Tours.
It is the first time the international event is beginning outside continental Europe since the race began in 1909.
The Northern Ireland Executive is stumping up £3 million to host the event.
Now they are to be asked for another £200,000 to clean up some of Belfast's worst eyesore buildings like it did for Portrush and Portstewart during the Irish Open.