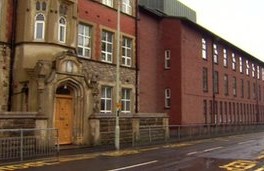 A FORMER female resident of a children's home has told how she was "beaten black and blue" by a nun.
The woman, known as "Joan," was the first witness to give evidence against the Nazareth House in Derry's Bishop Street at the Historical Institutional Abuse Inquiry (HIA) being held in Banbridge, Co Down.
The inquiry is investigating abuse claims against children's residential institutions across the North from 1922 to 1995, including St Joseph's Home, Termonbacca at Southway on the edge of Derry's Creggan estate, also run by the Sisters of Nazareth.
Giving evidence this morning, the woman, now 58, also told the inquiry she was sexually assaulted by two foster carers she was placed with.
The woman, who stayed in the home from she was aged two to 12, told how the same water was used to wash her and 100 other girls.