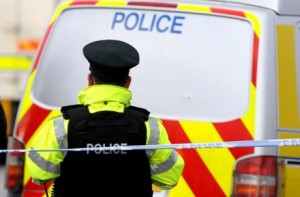 A travelling family have cheated injury following a petrol bomb attack on their home.
The house was attacked in Coalisland's Inishmore Park around 10.50 pm on Saturday on Saturday.
Fortunately no-one was at home at the time.
Three men believed to be involved in the attack made off in a white car in the direction of Washingbay Road.
Local MP Francie Molloy said it was lucky no one was killed.
"The fact that a family could have been in this particular house and could have been burned to death – we could be facing a situation of multiple deaths," Mr Molloy said.
Police have appealed for anyone who witnessed the incident or who has information about it to contact them on 0845 600 8000.