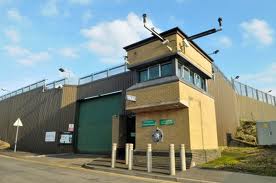 POLICE in east Belfast arrested three males in the Ballyhackamore area of Belfast on Friday for burglary and conspiracy to defraud.
PSNI chiefs are now strongly advising householders to be vigilant about rogue traders and bogus callers.
Victoria Neighbourhood Policing Inspector, Angus Mairs said: "Rogue traders specifically go out of their way to target the older or more vulnerable members of our community.
"Sadly, many older and vulnerable people still fall victim to rogue workmen who may offer to seal tarmac driveways, complete garden work or replace guttering.
"They normally do not carry identification, are reluctant to give an estimate in writing and will normally ask for cash.
"In addition, some of these criminals will work in teams to carry our distraction burglaries, with one or more people creating a distraction offering work or services, while others simply gain access to a property to steal valuable items.
"It's really important that we are good neighbours and in particular watch out for older people in the community. If you see someone acting suspiciously note down any important details such as a description or car registration and contact police immediately."
Police have also reminded householders about the Quickcheck freephone number 0800 013 22 90.
This telephone service simply enables householders to call and verify the individual identity of anyone calling at their door.
Added Inspector Mairs: "Everyone should be cautious of unexpected callers at their home.
"Our advice is very straightforward. Think before you open the door – use your chain and spy hole or look out of the window to see if you recognise them.
"Do not open the door unless you know the individual. Ask callers for proof of identity. Genuine tradesmen should carry a photographic identification card. Check this carefully and if you have concerns telephone QuickCheck on 0800 013 22 90."
Police say that there are legitimate door to door traders and they must adhere to Doorstep Selling Regulations, which are listed below:
'The Doorstep Selling Regulations'
1 A seven day cooling off period when unsolicited goods and services are sold at the door.
2 The goods or services must have cost £35 or more.
3 These rights do not apply to the supply of food, drink or other goods intended for current consumption and supplied by regular rounds men.
They do not apply to perishable goods or goods made to order. They also do not apply to the sale of insurance or for the construction or extension of a building.
4 The trader must supply the consumer with a notice of his/her cancellation rights.
5 The contract cannot be enforced against the consumer if this notice is not given.
6 Failure to provide notice of cancellation rights is a criminal offence.
Inspector Mair explains: "These regulations require traders to give a 7 day cooling off period, with a notice of cancellation rights for goods or services costing more than £35.
"It is an offence not to provide the notice. If you believe traders are operating illegally or if you believe you have been the victim of a rogue trader please contact Police at Strandtown on 0845 600 8000. "
Or, if someone would prefer to provide information without giving their details, they can contact the independent charity Crimestoppers and speak to them anonymously on 0800 555 111.