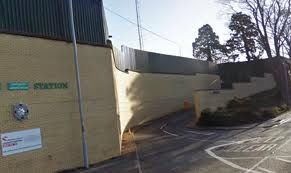 DETECTIVES have launched separate investigations into two burglaries on the homes of elderly people.
In the latest attack, a gang of five masked men has robbed an elderly couple and their family at their Ballynahinch home in County Down.
An 80-year-old woman, a 76-year-old man and two men in their 40s were in the house in Loughside Drive when the gang entered the property on Monday evening around 10.15 pm.
One of the gang members was armed with a screwdriver, and all of them had covered their faces with scarves and baseball caps.
After searching the house, the gang escaped with cash.
The five burglars entered the house and one of the men in a downstairs bedroom.
One of the gang members held them in the bedroom while the others searched the rest of the house.
The other man who was in the house, who had been in an upstairs bedroom at the time, was brought downstairs by the intruders.
He was then held with the rest of the family in the rear bedroom while the burglary continued.
The gang escaped through a back door of the house.
Police said one of the intruders spoke with an English accent.
Detectives at Downpatrick CID have appealed to anyone with information about the burglary to contact them on 0845 600 8000.
Meanwhile, as Belfast Daily revealed yesterday, detectives in Bangor have appealed for information over the break in at the home of an elderly couple last weekend.
They say that at the time of the break-in in the Hillcrest area of Bangor's Whitehill estate, a group of five or six males were seen in the area either putting on or taking off stocking-type masks.
Said the PSNI: "It may be that these people are local to Bangor. We are keen to identify these culprits and make arrests as soon as possible.
Detectives have asked that anyone with information to contact them at Bangor CID on 0845 600 800 or call Crimestoppers 0800 555 111.