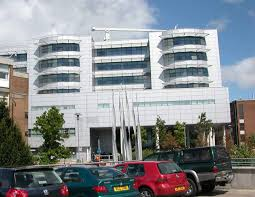 THE Department of Health is getting a £30 million cash boost to help it cope with the strains of winter ill health.
The cash has become available following an underspend in a number of department's budgets
Finance Minister Simon Hamilton has given the cash to Health Minister and DUP colleague Edwin Poots to help ease the pressures on the province's hospitals.
Earlier this month, the strains on the NHS were brought to the surface when the Royal Victoria Hospital in west Belfast declared an emergency as patients flooded into its A&E.#
Finance Minister Simon Hamilton said the money would help "alleviate significant front line pressures".
However, he said he has made it clear to the health minister that he expects the Department of Health to contain costs.
Health Minister Edwin Poots has welcomed the boost in funding and said it would play a "critical role".
"This money will be used to alleviate significant pressures by directly helping patients, elderly people and children receive the treatment, care packages and services they require more efficiently," he said.
"The funding will be focussed on front line services and will directly benefit a large number of patients and other service users."
The Finance Minister has reallocated £18m towards road maintenance projects.
The Department for Social Development (DSD) handed back almost £17m of Housing Executive funds which remain unspent due to problems with maintenance contracts.
A further £8 million handed back by DSD relates to the recovery of a grant from the Helm housing association after plans to build 200 houses in Great George's Street fell through.
Mr Hamilton also revealed he s making a £35 million loan to the University of Ulster to help with its development of a new campus in Belfast.
The loan, to be repaid over 16 years, will be interest free but the university will give the executive £7m from its accumulated reserves.