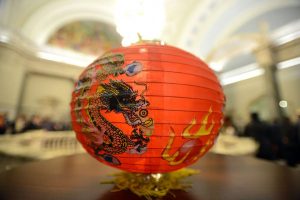 A 15-day celebration to mark Chinese New Year will start on Sunday 2 February with a special family event at City Hall.
More than 1,000 people are expected to join in the festivities to welcome the Year of the Horse, featuring traditional Chinese and local performers including musicians, acrobats and dancers.
There will be stalls, martial arts, lion dance displays, a children's Chinese dress competition and two shows taking place on the day – one at 12-2pm and another at 3-5pm.
City Hall will also be lit up red and yellow on Friday 31 January. For more info http://www.belfastcity.gov.uk/events/Event-32095.aspx