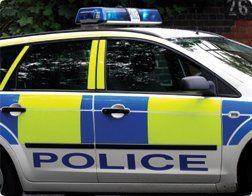 A female driver was left badly shaken after her car was hijacked in south Belfast.
The care worker was leaving theFinaghy area when her Kia Sportage car became stuck in soft ground around 9 am on Sunday morning.
A man approached and helped her to free the car.
However, he then dragged the woman from her car and drove off in the direction of the Lisburn Road.
Detectives are trying to Sportage car and have appealed for anyone with any information to contact them on 0845 600 8000.