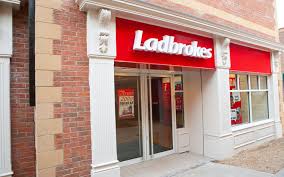 POLICE have issued descriptions of two men who held up staff at gunpoint at a Derry bookmakers last night.
It is the fourth Ladbrokes betting office to be robbed in the city within 12 days,.
In last night's incident, two masked men entered the bookies at Central Drive in Creggan at around 8,30pm.
While one of the robbers remained at the front door, the other, armed with a gun, threatened a member of staff before both made off with a sum of money.
The staff member was not injured but is believed to have been left badly shaken by the incident.
Police described one of the men as being approximately 5'8″ tall, slim build and was wearing a ski mask with cut-out holes for the eyes and a black leather jacket.
The robber who stood by the door was also wearing a ski mask and is described as being slightly taller and wearing a padded coat.
The first hold up took place at Racecourse Road in Shantallow followed by the robbery the Collon office during which two shots were fired.
On Stephen's Day a masked man armed with a knife got away with a sum of money following a robbery at Elmwood Street at around 5.10pm.
Following the first two robberies, Ladbrokes said it would carry out a review of security at its Derry offices.
A police spokesperson said anyone with information about any of the robberies was asked to contact CID in Strand Road Police Station on 0845 600 8000.
Or if someone would prefer to provide information without giving their details, they could contact the independent charity Crimestoppers and speak to them anonymously on 0800 555 111.