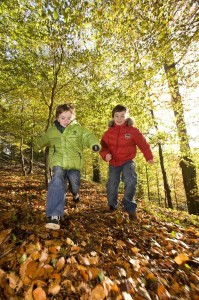 THE Northern Ireland Tourist Board (NITB) has put together a list of 10 exciting things to do in Northern Ireland over the next week (January 6 – 12).
For more details on these and other events click on www.discovernorthernireland.com/events, visit your local tourist information centre or log onto http://www.facebook.com/discovernorthernireland
Robin Hood and the Babes in the Wood, The Braid Arts Centre, Co. Antrim, January 2 – 4. Brush away the January Blues with an ever elaborate set and costumes as a local amateur drama group sets out to entertain with a colourful production.
Towards Broighter: Raymond Watson, Roe Valley Arts Centre, Limavady, Co. Londonderry, until January 4. An exhibition exploring themes linked to the Broighter Gold, the famous Iron Age artefacts found in Limavady in 1896. The theme of boats as vessels which transport the spirit to another dimension have always held special significance for Raymond Watson, so it is inevitable that his creative work is inspired by the fragile beauty of the internationally recognised Broighter Gold boat.
Midweek Magic Club, Black Box, Belfast, January 8. The Midweek Magic Club will allow you to see established Belfast favourites alongside ambitious newcomers, who will move the art of magic on from traditional top hats and velvet curtains into the 21st Century. Expect an intimate, interactive and fun-filled night.
Fish Cookery Class, Belfast Cookery School, Belfast, January 8. Come along and learn how to cook some delicious fish and shellfish including smoked salmon and Bouillabaisse. Price includes dinner and wine.
Stargazing LIVE, Ulster Folk and Transport Museum, Cultra, Co. Down, January 9. Join BBC Northern Ireland and Radio Ulster for a free Stargazing LIVE event from 5 – 10pm. Are you baffled by the universe? Do you know your moons from your planets? See the night sky through the lens of impressive telescopes, learn all about galaxies and comets and meet the astronomers.
Jack and the Beanstalk, Ardhowen Theatre, Co. Fermanagh, January 9 – 18. The classic tale of Jack who exchanges his cow for magic beans which grow into a gigantic beanstalk. Jack climbs the beanstalk and arrives in a strange land high up in the sky and so the adventure begins – will Jack survive his journey to the Giant's land?
Kids Extreme Mountain Bike Club, Kilbroney Park, Rostrevor, Co. Down, January 11. Help your child progress his or her skills on the bike as well as learning different tips on how to look after and maintain their bike.
Neil Delamere, The Market Place Theatre & Arts Centre, Co. Armagh, January 11. Watch the star of BBC's The Blame Game and RTE's The Panel explain Ireland's recession, eye patches and email viruses. Probably not in that order. Book now to catch one of Ireland's finest comedians at his best.
Woodland Workout, Lough Neagh Discovery Centre, Craigavon, Co. Armagh, January 11. Why not get back into shape after Christmas by doing the woodland workout. Tone up your muscles by cutting and stacking rotten timber and tone up your brain by learning how to identify trees and their part in folklore and history.
Cathal Hayden, Mairtin O'Connor & Seamie O'Dowd, Ranfurly House Arts and Visitor Centre, Dungannon, Co. Tyrone, January 11. These three musicians have built solid reputations with their astounding skill, diversity and virtuosity. If this musical powerhouse does not get you to your feet, nothing will.