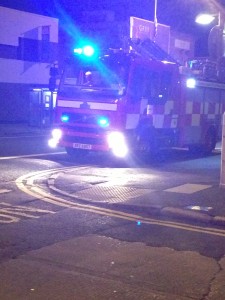 POLICE are investigating after a man was left in a critical condition in hospital after being impaled on a railing in south Belfast.
He tripped and fell headfirst, and the railing impaled him through his chin at about 5.30 pm at rush hour on Wednesday.
The incident happened outside a pharmacy on Botanic Avenue.
Firefighters managed to free him from the fence, and he was rushed to the Royal Victoria Hospital.
He has undergone surgery and remains in a critical but stable condition.