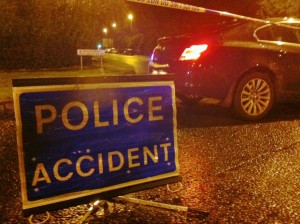 A MAN has died following a crash in Belfast city centre.
The 62-year-old died at Victoria Street shortly before midnight on Monday.
It is understood his car smashed into a metal barrier.
Police say a woman passenger was treated for injuries that are not believed to be serious.
The man was taken to a nearby hospital but later died. A post mortem is due to be carried out to determine the cause of death.
Police have appealed for anyone who witnessed the crash to contact them.