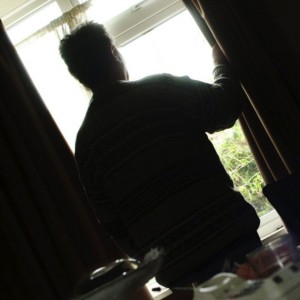 TWO men have been arrested over a spate of burglaries in the Greater Belfast area in the early hours of Monday morning.
According to the PSNI, a creeper burglary took place around 4.30 am in the Orchardville area of Finaghy, south Belfast.
The thieves got in through an unlocked front door. A van was stolen and another nearby car broken into.
"The suspects didn't stop," say the PSNI. "Now having the van, five more burglaries were reported in the Newtownabbey area.
"Two suspects were located and arrested by 7 am.
"As ever, lock your front door. If you have an alarm use it day and night.
"Simple window alarms are available from as little as £2 each. Door wedge alarms for less than £15.
"Maybe a better Christmas present than socks!" added the PSNI.