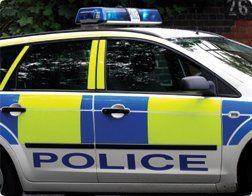 POLICE have cordoned of party of Belfast City Centre on Monday night.
Officers have taped off the Corn Market area off Ann Street which is close to the Victoria Square Shopping Centre as part of an ongoing security alert.
The PSNI have not released anymore details at this stage.
It comes just hours after PSNI chief constable Matt Baggott went walk about in the city centre with Belfast Lord Mayor Mairtin O'Muilleoir.
Last month dissident republican bombers tried to blow up the Victoria Square centre.
They forced the driver of a hijacked Renault Laguna car to take a 132 lb beer keg bomb on the carpark.
On Friday night, a small bomb detonated in the Cathedral Quarter area of the city centre on Friday night.
Police plan to issue a photo of the man they believe planted the holdall at Exchange Street West.