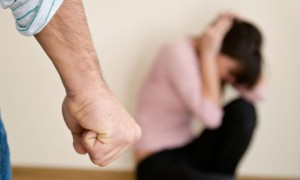 THE number of incidents of domestic violence reported to police in Northern Ireland has risen by 2,000 in the past year, PSNI Chief Constable Matt Baggott has revealed.
Mr Baggott was speaking at the launch of a DVD aimed at helping the victims of domestic violence.
"Family Portrait – Voice of a Victim," produced by police and Women's Aid, forms part of the PSNI's annual Christmas campaign to tackle domestic abuse.
The campaign will also include billboard and Facebook advertising to encourage victims of domestic abuse to come forward.
To date this year, there have been 27,190 reports of domestic abuse incidents received by police in comparison to the previous year's figure of 25,196.
Describing the figures as "abhorrent," the Chief Constable said the "emotional impact" of domestic abuse should not be underestimated.
He added: "Victims can live for years through harrowing experiences and if the victim is a parent then there can also be an incredibly negative impact on children and other young people within the family circle.
"We know that this is an under-reported crime, so we welcome that the increase indicates that more people are confident in the police response to this crime.
"Our message is very clear. Domestic abuse can only stop if you report it."
The Chief Constable concluded: "We know there are more victims out there, and we want to encourage them to take that brave first step and call police, or one of our partner agencies like Women's Aid. There is also a 24 Hour Domestic and Sexual Violence Helpline number for victims – 0808 802 1414 or in an emergency please call 999."
This DVD builds upon the success of a dramatic play also called "Family Portrait, Voice of a Victim."
It tells a story through a character called Julie, a young woman who thought she'd found love but sadly endured over twenty years of abuse. It is a story about a mother who thought she was trying her best to keep her children safe and who, with the help and support of others, managed to turn her life around.
The DVD comes with a resource manual that states "some of the biggest victims of domestic abuse are the smallest."
It is full of useful advice, information and contact numbers.
The pack aims to help the public learn more about the issue of abuse within teenage relationships as well as recognising the early warning signs of abuse and the issues of power and control.
It can be used as a training tool by professionals working with or on behalf of children and young people at risk of experiencing domestic violence.
The manual will be distributed by Women's Aid.