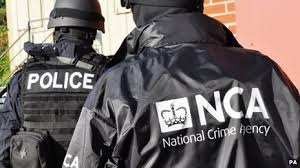 IN its first operation in Northern Ireland, the National Crime Agency has helped uncover 45,000 valium tablets.
During the joint operation with the PSNI, three men were arrested during two searches of houses in the Ballysillan area of north Belfast.
A further quantity of undisclosed drugs were also seized during the planned raids.
The men, aged 45, 26 and 24, were held for questioning.
A PSNI spokesman said the illegal supply of prescription drugs and counterfeit medication could cause "significant harm".
"Taking drugs from unknown sources can be particularly harmful," he said.
"People should only take drugs which are prescribed to them by their GP or health professional.
"We will continue to investigate those involved in bringing misery to the communities within Northern Ireland," added the spokesman.