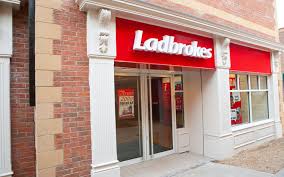 A BELFAST man who threatened to stab his victim if he didn't hand over £20 in cash walked free from court today after judge said he believed he was "trying to turn a corner in his life".
Belfast Crown Court heard on Thursday how Kieran James McAuley (28) followed a male punter from a Ladbrokes bookmakers shop in Chapel Lane in the city centre to the Europa Bus Centre in Glengall Street.
Prosecution counsel Philip Henry said the victim told police that McAuley, of Ardmullan Place, Rathcoole, grabbed the man and told him: "I will stab you if you don't give me the money.''
He said no weapon was produced but McAuley reached into the victim's pocket and took a £20 note from him.
A month later the victim was in the same bookmakers shop when he spotted McAuley again and rang the police.
McAuley was arrested for the street mugging and charged with a single count of robbery.
Defence barrister Joe Brolly said McAuley had been making progress while on probation for other offences and asked the judge "not to send him to prison''.
Judge Gordon Kerr QC said he didn't want to interrupt McAuley's progress on probation and sentenced him to 18 months in prison suspended for two years.
(ENDS)