THERE were emotional scenes in Derry's Guildhall Square this morning when the family of Derry murder victim, Barry McCrory, attended a peace rally during which a two minute's silence was held in his memory.
The 35-year-old was shot dead by a lone gunman in a flat on Derry's Shipquay Street yesterday morning. Police have named the suspect in the murder as 58-year-old local man Kieran McLaughlin.
The dead man's mother Anne, father Danny and nine-year-old son, Shea, were joined at the rally by several hundred people who were told Derry had rejected violence from all quarters.
Speaking at the rally, Seamus Heaney, from the Unity of Purpose group, the people of the city rejected the use of violence.
Mr Heaney said: "As a people we are divided in very many ways, we are divided in our politics, we are divided in our history, we are divided in our sense of identity, we are divided economically – but as one people and as one city we stand here today absolutely united in rejecting violence as an answer to any problems that may confront us, be they politically motivated or otherwise."
Mr Heaney, whose 21-year-old brother Denis was shot dead by the British army in June 1978, said the dead man's family faced a "difficult road ahead."
Mr Heaney said: "There are many people in this city, myself included, who have suffered the loss of a loved one through violence and I can tell you that there is never a day that passes that I don't mourn the loss of my brother and I know that hard, difficult road that Danny and Anne are now having to face going forward with their lives."
Mr Heaney also condemned the failed overnight mortar bomb attack on Strand Road police station, accusing those responsible of using the murder of Mr McCrory as cover to kill innocent people.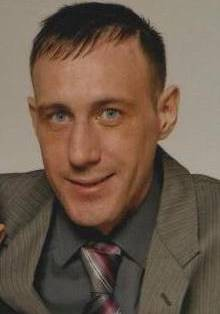 He said: "Violence is not and never will be the answer to any of the problems that confront us and if yesterday's horror was not enough, there are people in this city who felt it was okay to use that incident as a cloak to plant a mortar bomb at the Strand Road barracks with intention to killing more innocent lives.
Mr Heaney added: "The message has to got out today very clearly from everyone in this city that we reject your acts of violence. We reject those people who try to drag us back to the days of violence and horror from which we have just emerged.
"As one people living in this shared city we say to those people who would use violence to achieve thie political ends – put away your guns and your bombs, if you hurt one of us you hurt us all."
Among those in attendance at the rally MPs Mark Durkan and Gregory Campbell, MLAs Maeve McLaughlin and Raymond McCartney, local city councillors and prominent members of the local Churches.