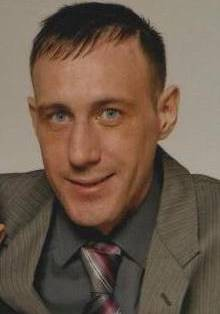 DETECTIVES in Derry have branded the murder of 35-year-old Barry McCrory as a "brutal execution."Barry McGrory.
Mr McCrory, who was known to police as a bit of a 'celeb criminal', was shot dead in a flat in Shipquay Street shortly before 11.00am.
The lone gunman is believed to have made his way through the nearby Richmond Shopping Centre before being "buzzed in" to the communal entry to the flat.
Once inside, the gunman ordered the dead man's partner into another room before shooting Mr McCrory.
The highly-traumatised woman, who raised the alarm, was taken to Atlnagelvin Hospital but has since been released and is now being cared for by her family.
The dead man's parents, who live in Cornshell Fields in the Shantallow area, visited the scene where they were briefed by police.
The victim's brother also visited the scene.
Appealing for information, the police officer leading the investigation, Detective Chief Inspector Ian Harrison, said there was no information to link Mr McGrory's murder last night's killing of a man in Belfast.
Speaking at a press conference in Strand Road police station, DCI Harrison said the inquiry into the murder was at an "early juncture" and a motive the was "unclear."
And he appealed for people to come forward with information that could lead to the identify of the killer.
He added:"This was a brutal execution. No person has the right to be judge, jury and executioner. It is a brutal killing and is unrepresentative of the people of this city."
DCI Harrison said there was "no information" the killing was linked to paramilitaries but confirmed the victim had been known to police.
He especially appealed to people who may have been in the area at the time of the shooting and may have saw the gunman to come forward with information.
He said:"The individual would have been distinctive. He would have been wearing dark trousers and dark jacket and carrying a dark rucksack. He left the scene on foot and his following movements are unclear and that is why we need people to come forward with information so we can get this person off our streets."
DCI Harrison invited the killer to explain his actions.
He said: "If he is watching or listening, he needs to come forward and explain his actions, not only to ourselves, but also to the family."
Mr McCrory's body remains at the scene of this morning's shooting and Shipquay Street remains closed to traffic.
The murder has been widely condemned by politicians across the city.