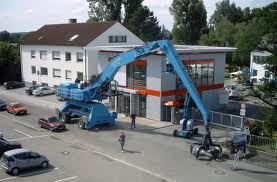 A US global engineering firm is creating 260 jobs in a £21.7 million investment over the next four years.
The Terex company manufactures equipment for quarrying and mining industries.
The firm has factories in Dungannon and Omagh.
The company plans to build new factory space, purchase new equipment and invest in research and development.
Invest NI has offered £2.6m of support. The new skilled jobs will contribute £5m a year in wages.
Terex acquired Powerscreen PLC, a Northern Ireland-based group of companies, in 1999.
On Wednesday, 40 new jobs in Omagh by Telestack as part of a £3.1m expansion.