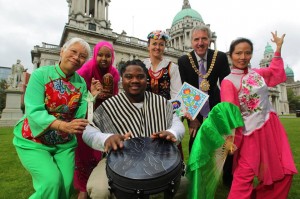 BELFAST City Council is organising a fun family day out at the City Hall tomorrow, Sunday September 29.
Lord Mayor Mairtin O'Muilleoir is hosting the free Belfast Day which is free to the public.
Gates will open at 12 noon with live music, dance displays, sports demos and fun until 5pm.
The council says is vveryone is welcome, so come down and join the party!