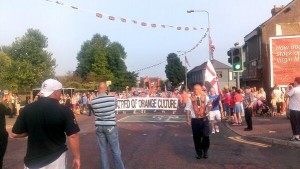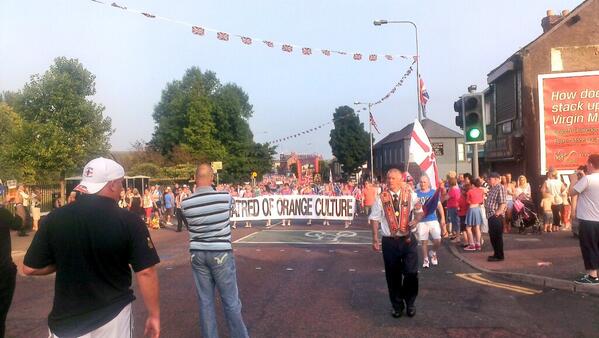 POLICE chiefs have called in hundreds of officers to watch over a loyalist parade fearing potential trouble.
Security sources told Belfast Daily that the reinforcements are standby in case the parade descends into violence.
Organisers of the Loyal Peaceful Protestors group have called on troublemakers and those drinking alcohol to stay after from Saturday afternoon's parade.
However, police intelligence is warning of a potential flashpoint for trouble at Carrick Hill where the parade will pass nationalist protest groups.
A security source said: "There is the potential for trouble, particularly at Carrick Hill.
"There are hundreds of officers at the disposal of the local commander if things turn violent."
However, hundreds more officers are on standby in local police stations.
The loyalist parade is due to take place from the city centre to the Shankill area.
The Loyalist Peaceful Protesters group applied to the Parades Commission to march from Belfast City Hall to Woodvale from 2 pm.
However, the commission ruled that the march should leave City Hall no later than 12. 30 pm and pass out of the city centre by 1 pm
Police have warned motorists to expect delays due to traffic diversions in parts of the city centre.
They will be in place at the front of Belfast City Hall, Wellington Place, Chichester Street and from Castle Junction to North Street.
There will also be traffic diversions in the Shankill area between 3 pm and 5 pm
The streets affected will be North Street, Millfield, Peters Hill, Shankill Road and Woodvale.