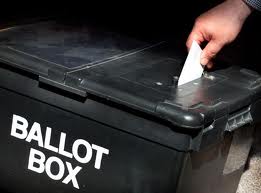 A full canvass of elections is taking place across Northern Ireland this autumn and members of the public are being urged to complete electoral registration forms currently being delivered.
You will need to complete the form and return it in an enclosed envelope. Even if your personal details have not changed you must still complete and return the form.
If you have received your form you are asked to change your personal details if they are different from the pre-printed form.
If the form is blank, you are asked to add your name, address, nationality and any other relevant information, ensuring to add your date of birth and national insurance number.
You are reminded that pre-printed and blank forms must be signed.
You can choose for your name not to appear on the edited register which is available for general sale and can be used for any purpose including commercial activities such as marketing. If you don't want your name to appear on the edited register just tick the box on the form.
A spokesperson for the Electoral Commission said: "It's your vote – make sure you don't lose it."
Further information is available in the guidance notes on the back of the form. You can also visit the Electoral Commission's website www.aboutmyvote.co.uk or call the helpline on 0800 4320 712.