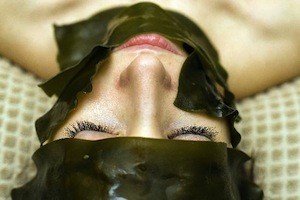 BEAUTY serums have grown more popular because of their concentrated ingredients and pack a powerful punch when it comes to nourishing and plumping the skin.
They are now regarded as a beauty essential and it's perhaps worth investing more buying a good serum rather than cleansing milks, toners and moisturisers.
A serum is really an intense treatment for the skin and can give added hydration and combat signs of a war-weary complexion such as dull and uneven skin tone, age spots and help to lessen fine lines.
They are not miracle potions and will not eradicate wrinkles but a good serum will help achieve a radiant, even complexion.
As we approach the colder months, it's worth considering adding a serum to your beauty routine and using it sparingly but regularly.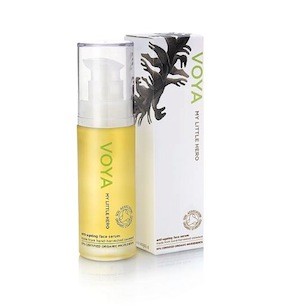 VOYA
MY LITTLE HERO 30ml £51.00
You can't get away from the the fact that this serum is eye wateringly expensive. The Irish-owned beauty business is an environmentally friendly range of products using extracts from organic wild sea weed.
Based in Strandhill, Co Sligo, Voya is firmly established in the luxury skincare market.
This facial oil is intense and a few dots on the skin gives super hydration. It definitely gave a radiance boost to my skin. I didn't have any break outs after using the oil for four weeks, rather my skin felt really healthy and I didn't need to use a lot of my usual products as a result of using this.
Voya states that the serum is packed with antioxidants designed to feed the skin and give it 'a fresh glow and substantive protection'.
It can also be used on cuticles and as a foot treatment but at that price, it's not going near my feet. It might be worth going to a beauty salon specialising in Voya products and having a treatment to see how the products react with your skin before splashing out on a bottle. Or it could be on your wish list as a birthday or Christmas present. I loved it but it would definitely be a guilty pleasure if I was buying it for myself.
Boots
Time Delay Mature Skin Youth Serum 30ml £8.99
I love Time Delay beauty products and this is one of my favourite. I found it to be really nourishing leaving my skin refreshed and glowing. Nope, I'm not younger looking or wrinkle-free as a result of using this but my skin tone is more even and hydrated. It is a light serum, easily absorbed and non greasy. Pores were less noticeable and my skin had a softer texture.The packaging states that "gluocamine and algae extract boosts cell renewal and increases collagen production meaning dead skin cells are removed to reveal smoother and firmer looking skin".
Gently sweep onto your face and neck after cleansing and toning, before applying your day or night cream.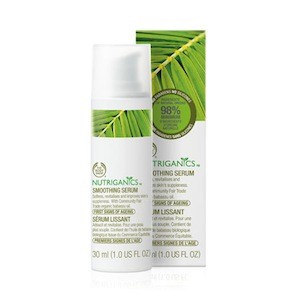 THE BODYSHOP
NUTRIGANICS™ SMOOTHING SERUM £16.00
This is a non greasy serum designed to smooth skin.
It rehydrates the complexion and is perfect for the first signs of ageing.
It's a light formula which leaves skin softer and revitalised.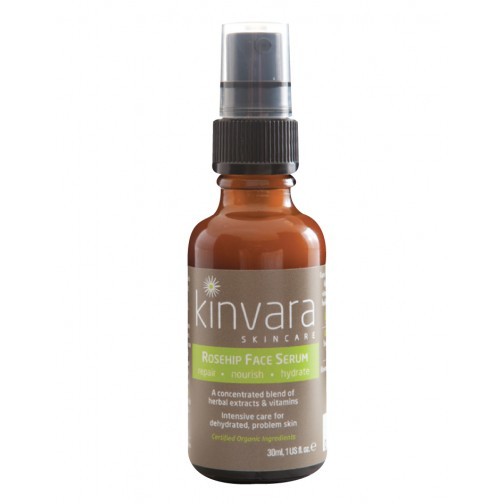 KINVARA SKINCARE
Rosehip Face Serum, (30ml) (V) £ 23.54
I hadn't used any products from this Galway-based Irish skincare and beauty company but when a friend presented me with a bottle of this magic potion serum, I think that may change.
Rosehip is renowned for its anti-ageing properties and this serum delivered on all levels. It rehydrated skin, moisturised and left it supple. The blurb states "this serum is full of protective, omega rich oils that are great for cell regeneration" but with all of these serums, it's worth seeing if there are any changes after at least six months of use.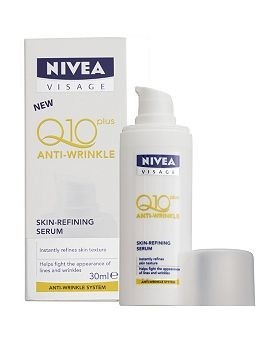 NIVEA
Nivea Visage Q10 Plus Anti-Wrinkle Skin-Refining Serum 30ml £6.99
This serum works really well with oily skin leaving it smooth, plumped and Non-greasy. The blurb states that "The NIVEA VISAGE Q10 plus range contains skin's own Q10 and Creatine in a powerful formula that works effectively to reduce the appearance of wrinkles". I found it to be a light formula and gentle leaving moisturised skin without a sheen. I've used Nivea products without any skin irritations or breakouts and always feel confident knowing their products complement my skin. This is a great serum, particularly, for oily complexions. I prefer (need) a more intense treatment for my skin but would be confident with Nivea products.