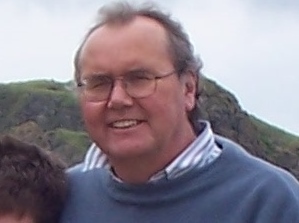 Rob Howard: Born January 7, 1956 – died August 17, 2013
THE death has occurred of one of Ireland's most respected Olympic sportsmen.
Rob Howard's natural talent in the water was first recognised at Royal Belfast Academical Institution. He was a member of a winning team in the Irish schools water polo championships and swam for the first RBAI team to win the Otter Medley relay at the United Kingdom National competition in London.
He went on to compete at the highest level. He swam for Northern Ireland in two Commonwealth Games, coming 7th in the 100 metre backstroke in New Zealand in 1974, and for Ireland in the 1976 Olympic Games in Montreal, competing in backstroke and butterfly events.
His mother Betty said she had no doubt about his ability but 'questioned his industry'and friends recalled how he would feign illness to escape a punishing training regime which started at 5.00 am most days.
However he set Irish records in the backstroke on his way to winning five Irish championships.
Rob Howard was one of three children and grew up in south Belfast. His father Eric, head of English and history at RBAI, came to Ulster from the Wirral in England. He died at the age of 51.
Rob attended universities in Bristol, York and Manchester before graduating as a teacher. He taught for two years in the Seychelles but a career in computing would take him to live and work in New York before he returned to Northern Ireland, settling with his wife and two children in the seaside town of Bangor, Co Down.
His life was overshadowed by illness after he was diagnosed with failing kidneys and placed on a strict regime of drugs and dialysis while awaiting a transplant.
A scarcity of donor organs made the wait a long one, and though he received a kidney from his sister Catherine in 1996, after seven years he was back on dialysis three times each week.
He did not allow illness to tarnish his love of life, continued to swim and played an active role in the life of his old school and the world of sport.
This was despite a worsening heart condition, caused by lengthy dialysis, and surgery to fit a pacemaker. He was treasurer of Transplant Sport Northern Ireland and was attending the British transplant games in Sheffield when he suffered a sudden and fatal heart attack.
A life-long friend Ian Corry said: "Rob never complained, often burned the candle at both ends and sometimes in the middle too. He had a wonderful sense of humour and was a  truly cosmopolitan man, the very antithesis of the little Ulsterman."
His wife Terry said: "Dialysis is a treatment, not a cure. Rob would still be with us today if more people joined the donor register."
Rob is survived by Terry, son Eoin and daughter Lizzie.