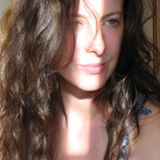 The young woman who drowned off the coast of Donegal perished after walking out to an island to read some books.
Christine Plummer died after an incoming tide covered a shale causeway and cut her off from the mainland just 300 metres away.
Christine, 40, who was originally from Derry but had lived in Donegal for many years, was found dead on the shoreline close to Rockstown Harbour around 5.30pm yesterday.
It is thought pretty Christine, a part-time student, decided to wade back through the water but got into difficulty when she entered a deep hole.
Her body was found in shallow water and brought ashore by a passer-by.
Christine's car was found nearby and it was initially thought a child had been with her as a woman of a similar description had been spotted with a child earlier.
However after an extensive land and sea search, the PSNI in Derry confirmed that no members of Ms Plummer's family were missing.
Spokesman for Lough Swilly Lifeboat, Joe Joyce, said Christina could have survived if she had taken another route off the island.
"She was unfortunate in that we think she made her way back through some deep water and this is why she probably got into difficulty.
"If she had taken the long way around then the water is not as deep and she could have waded through it.
"There are very heavy Spring tides at the moment and she would have found herself cut off very quickly," he said.
Ms Plummer was very popular and very well-liked in the area.
She loved photography and was also involved in the local historical society.
During a search of the area, books believed to belong to Christine on archaeology and nature were discovered.
Local Buncrana Town councillor Ciaran McLaughlin, who knew Chris, said he was very saddened to hear of her death.
"Chris was a lovely girl – a very sweet person.
"She was very inoffensive and has been living in Buncrana for what must have been up to 20 years.
"She loved nature and photography and was forever out walking and taking pictures.
"It's tragic to think that there was nobody who could help her," said Cllr McLaughlin.