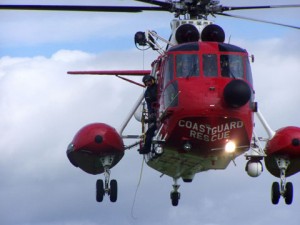 ACCIDENT UPDATE: It has now been confirmed that only one person died during a drowning incident in Inishowen, Co Donegal, last night.
A major search operation was launched after a woman's body was found washed up on the shore at Roxtown Harbour near Clonmany just after 6.30pm.
The Northern Ireland woman's car was found nearby and reports that the woman had been in the company of a child sparked fears that a child was also missing.
However, the search was stood down at 11.30pm last night after the woman's relatives were contacted by the PSNI.
Gardai are now treating the woman's death as a tragic accident.
Books on plants and archeology belonging to the woman were found in the area close to where the woman was last seen.
It is thought the woman was cut off by a very high tide as she walked out onto a causeway.
Joe Joyce of Lough Swilly Lifeboat confirmed the search has now ended.
He paid tribute to all involved in the rescue.
"There was an amazing response to the call out including local people.
"To see people rallying around those involved in the rescue was heartening.
"People were on the pier making sandwiches and tea after 11pm last night.
"The PSNI finally revealed last night that no other relatives of the woman was missing and the search was stood down," he said.
The woman's identity has not yet been made public.
The tragic woman was originally from Derry but had been living in Buncrana.