BRIAN Rea, the former chairman of the Northern Ireland Policing Board, has received a a top gong in the Queen's Birthday Honours List.
He has been awarded a CBE for services to policing and the community.
The 69-year-old, from Donaghadee in Co Down, stepped down as chairman of the board recently after a three-and-a- half-year stint.
He said: "I do consider it to be a great privilege to be honoured in this way by Her Majesty the Queen."
Mr Rea recalled the devolution of policing and justice powers from Westminster to Stormont in April 2010 as one of the most memorable moments of his tenure.
He said the most challenging experience was dealing with the murders of police officers and talking to their relatives.
His aims as chairman included to ensure the board acted confidentially and corporately, while reflecting its diverse range of views, and the former lecturer said that had largely been achieved.
"I have been privileged to work closely with the Chief Constable and the officers of the Police Service of Northern Ireland (PSNI), working closely with them but not disregarding our role and our need to fulfil our role of holding police to account," he said.
"Devolution of policing and justice meant an awful lot to the people of Northern Ireland, to have policing and justice back in their own hands."
Mr Rea was one of nearly 100 people from Northern Ireland receiving honours from the Queen.
Among the other recipients were Alan Armstrong, a chemist and chairman of the Almac Group pharmaceutical company, who received an OBE for services to the Northern Ireland economy, and John Agnew, chairman of the Henderson group which runs the Spar retail franchise in NI.
He received a CBE for services to business and charity.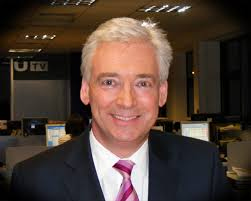 UTV presenter Paul Clark has been awarded an MBE for Voluntary Service to the Community in Northern Ireland in this year's Birthday Honours List.
Paul has worked with a number of community organisations for more than 40 years.
He is currently President of the NI Hospice, including children's and adults' services, and the UNICEF Goodwill Ambassador in Northern Ireland.
The father of two is involved in both The Salvation Army and the Leprosy Mission and is associated with the RUC Widows' Association and the Disabled Police Officers Association.
Mr Clark said that his parents had always encouraged him to 'put something back', adding that he hoped he had followed their advice.
"I am immensely humbled by this award," said the TV presenter.
"I feel very strongly about the community here in Northern Ireland and have been pleased to give my time and lend support to a number of wonderful organisations that do such valuable work here.
"My wife Carol has been so supportive and 'created the space' for me to do this work. I am also grateful to UTV for providing me with a profile and platform to support the voluntary sector here."
Michael Wilson, Managing Director, UTV said: "This is a tremendous accolade and fitting recognition of the work Paul has done with local community groups here for many years.
"He is a high profile figure within media and charity circles and I know I speak for many, many people when I say how delighted we are that he has been given this award."