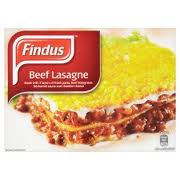 THE horse meat in beef scandal has escalated tonight with more products withdrawn from sale across Northern Ireland.
The latest product hit is the Findus brand beef lasagne.
The Food Standards Agency says that anyone who has bought the product should not eat it and return it to the store they bought it in for a refund.
Authorities here said Findus tested 18 of its beef lasagne products and found 11 meals containing between 60% and 100% horsemeat.
Findus withdrew the beef lasagne products after its French supplier, Comigel, raised concerns about the type of meat used in the product.
Retail giant Tesco and discount chain Aldi withdrew a range of ready meals produced by Comigel over fears they contained contaminated horse meat.
The FSA says it had no evidence to suggest it was a food safety risk, but ordered the company to test the lasagne for the veterinary drug phenylbutazone, or "bute".
Animals treated with that drug are not allowed to enter the food chain as it may pose a risk to human health.
Findus said in a statement: "We understand this it is a very sensitive subject for consumers and we would like to reassure you we have reacted immediately. We do not believe this to be a food safety issue.
"We are confident that we have fully resolved this supply chain issue. Fully compliant beef lasagne will be in stores again soon.
"Consumers who have purchased the product should call our Findus UK Customer Care Line on UK 0800 132584, ROI 1800 800500 or email careline@findus.co.uk for a full refund."