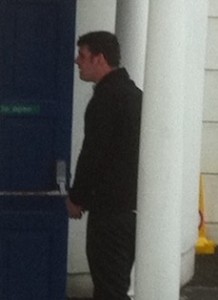 A man who was allegedly behind a plot to import €210k worth of sythetic cocaine – known by its street name 'Miaow, Miaow' – into Northern Ireland has appeared in court in the Republic.
Simon Crawford, 28, was arrested following a Garda sting operation in Letterkenny last week.
Members of the Garda Drugs Unit along with officers from the Customs and Revenue raided an address in Letterkenny on November 6th last.
It followed a "controlled delivery" of a package to the address.
Inside they found more than €140,000 of the drug 4-Methylethcathinone or 4 Mec (synthetic cocaine) weighing four kilograms.
Crawford was arrested at the scene and taken to Letterkenny Garda station where he was questioned and later charged.
In a follow-up search at the same address at 29 Gleann Tain Close, Letterkenny, a further €70,000 of the same drug was recovered weighing two kilogrammes.
Gardai said they believed the drugs were bound for Northern Ireland having arrived in Co Donegal by courier from China.
Crawford, of 11 York Avenue, Portstewart, Co Derry, who was charged with possession and intent to supply drugs, appeared at Letterkenny District Court wearing a dark jumper and dark trousers.
He was accompanied by several members of his family and eight supporters.
Solicitor Patsy Gallagher did not seek bail and asked the case to be adjourned until December 10th.