Monthly Archives:
November 2012
HEARTLESS thieves targeted two Belfast charity shops and stole almost £200 for stricken cancer sufferers. A piggy bank was smashed and its contents stolen during a burglary at Action Cancer shop on the Cregagh Road in the east of the city. Its next door Marie...more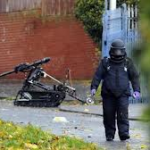 ARMY bomb experts have declared a security alert in west Belfast a hoax. Police sealed off the Glencolin are and moved a number of people from their homes during the alert. An ATO unit from Palace Barracks in Holywood, Co Down were tasked to the scene and examine the...more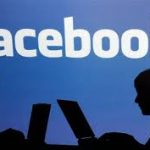 SOCIAL networking site Facebook has been given 72 hours to remove a page set up to monitor paedophiles in Northern Ireland. It follows a case brought by a convicted sex offender whose picture and details were posted on the internet page 'Keeping our kids safe from...more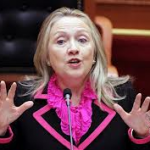 US Secretary of State Hillary Clinton is to visit Belfast next week.
She will travel to Belfast on Friday, December 7 to meet officials as well as discuss the peace process and investment opportunities, the White House has confirmed. The...
more
POLICE are hunting an armed man who hijacked a car at gunpoint in north Belfast. The incident happened on the Ligoniel Road on Thursday at around 5pm.
The male driver was sitting in his car when an armed man got into the passenger seat and...
more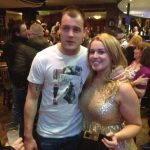 THIS is Republic of Ireland and Celtic striker Anthony Stokes pictured at a memorial party for a murdered Real IRA boss. The 24-year-old player was snapped at the...more
DETECTIVES are questioning a youth about an attempted robbery and mugging on the northern outskirts of Belfast. The 17-year-old male attempted to rob a shop in the Glebe Road West area at around 9.20am on Thursday but made off empty-handed when chased by a member of...more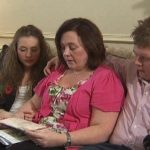 THE widow of the prison officer murdered by dissident republicans a month ago has made a heartfelt plea for public help in finding her...more
POLICE in Bangor are warning Christmas shoppers not to buy fake goods as they could be funding drug dealers or terrorists. A spokesman said: "Times are tough and some people might think it is OK to buy fake designer wear this Christmas. "But ask yourself who is...more