EXCLUSIVE: A CONVICTED loyalist sectarian killer jailed in England over a vicious snooker hall robbery is back on the streets of Belfast.
The Belfast Daily can reveal that Alexander 'Ouzo' Calderwood has been freed from Maghaberry prison where he was hauled back to over three years ago to serve out the remainder of his release licence.
We spotted the 50-year-old him yesterday afternoon alighting from a dark coloured Renault Scenic car on the loyalist Shankill Road in west Belfast.
Dress in a blue track suit top, jogging bottoms, trainers and a sports bag over his shoulder, 'Ouzo' Calderwood is now sporting a shaven head and was wearing dark sun glasses.
He briefly stopped to chat to teenagers close to the Ulster Rangers Club going on his way again.
Three years ago, 'Ouzo' Calderwood was jailed for seven years for his part in a snooker hall robbery mastereminded by former UDA paramilitary Billy Grogan.
But because Calderwood, a former Christian youth worker who had once earned a living in Manchester, was out on licence he had to be returned to Maghaberry prison in Co Antrim to serve out the remainder of his sentence for murder.
In 1982, aged 17, he was convicted and detained at the Secretary of State's pleasure for the sectarian murder of a Catholic in north Belfast
As part of his release licence, he was warned that if he committed any further offences he would be thrown back in jail.
After his conviction and sentencing, Calderwood was later put back on a plane to serve out his jail term in the high security Co Antrim jail.
Calderwood's pal, Billy Grogan, who was described in court as a "ruthless gangster" was caged for 15 years for being the brains behind the terrifying robbery on a Bournemouth snooker club.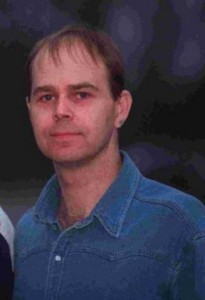 A former loyalist paramilitary, Grogan, 51, denied his part in the early morning raid at The Academy in Christchurch Road in October 2000
But he and his "inside man" at the club, 'Ouzo' Calderwood, were convicted following their trial at Bournemouth Crown Court.
Their co-accused – Martin Trent, 41, and Martin Willis, 47 – who carried out the raid armed with a loaded gun and a hammer, admitted their involvement in the robbery plot.
Prosecutor James Patrick said all four had been in Deacons public house in Christchurch Road, which Grogan had recently taken over, on the night of the raid.
Calderwood, Trent and Willis all lodged above the pub while father-of-three Grogan lived at Belle Vue Gardens, Southbourne.
Mr Patrick added: "It was Mr Grogan's night off and he said he was there to play cards. He was there bringing the conspiracy to its conclusion."
The court heard how Calderwood had walked to the snooker club and been caught on camera standing at the bar at 3.05am. Four minutes later he phoned Grogan and "the conspiracy was under way," said  Mr Patrick.
Grogan let Trent and Willis out of the back of the pub and they arrived at the snooker club wearing balaclavas.
CCTV footage during the six-minute robbery showed Trent and Willis ordering shocked customers to lie on the floor. A shot was fired into the air. Mr Patrick added: "Those who were too slow were  hit, including a blind man. Mercifully there were only bruises and scrapes."
The barman was ordered to open two safes and a till. Trent and Willis fled with about £4,000 to Deacons where Grogan was awaiting their return.
Examination of mobile phones, DNA evidence from the balaclavas and body-mapping techniques led detectives to the gang.
Defending Grogan, Stuart Patterson said his client had been "attempting to lead a legitimate life" after being involved in crime from an early age.
"There is no evidence Mr Grogan was aware of the gun or knew Mr Trent would fire it."
In Trent's defence, David Gibson-Lee said his client had been under the influence of drink and drugs, adding: "He did his best to admit his full involvement and is a man who is trying to put the  past behind him."
Defending former soldier and father-of-five Willis, Nigel Mitchell asked for credit for his client's early guilty plea, adding: "The robbery started life as a joke but unfortunately it became a  reality."
In Calderwood's defence, Robert Gray said : "There is real evidence that he only became involved at the very last moment. He got involved as a result of manipulation by others."
Sentencing Grogan, Judge Christopher Harvey Clarke QC told him: "I am wholly satisfied you were the organising mastermind behind this armed raid.
"Your record suggests that you have been involved in robbery since your teenage years in Belfast." He added that Grogan's last spell in prison had failed to deter him from continuing his life as a  "ruthless gangster."
Trent was locked up indefinitely for public protection, with the recommendation that he should serve four years and 55 days before being considered for release. Willis was jailed for nine years.
You can watch the loyalist snooker hall robbery plot here: http://www.bournemouthecho.co.uk/video/111090377001/?ref=vidshare