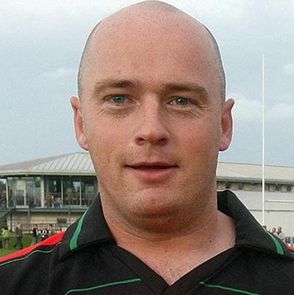 EXCLUSIVE: THE PSNI missed a vital clue which could have thwarted a dissident republican bomb attack on Catholic officer Peadar Heffron.
We can reveal that just a few weeks before the no-warning booby-trap car bomb exploded, the PSNI's 'C3' Intelligence Branch were warned by a deepthroat informant of a pending attack.
The source – codenamed 'Agent Juliet' – disclosed to 'C3' that Oglaigh na hEireann (ONH) were planning an attack at 'Milltown'.
However, within hours of the bomb detonating under Peadar Heffron's car as it travelled along the Milltown Road, Randalstown, Co Antrim, 'Agent Juliet' was contacted by his police handler who confessed: That's the only Milltown we missed.
It was an alarming admission from a senior 'C3' detective that Milltown Road, Randalstown was overlooked as a possible attack on the 35-year-old Irish speaking officer who was based at Woodbourne police station in west Belfast.
Peadar Heffron miraculously survived the UCBT attack but was left with horrific injuries: he lost one leg, sustained massive lacerations to his abdomen and is now confined to a wheelchair for the rest of his life.
And recently his trauma was compounded when he lost a compensation case for his injuries as the law ruled he was "not on duty" at the time of the attack, provoking widespread shock and revulsion both inside out and outside the PSNI.
Today, Belfast Daily can reveal details of how the PSNI's secret intelligence gathering department was alerted a week before Christmas 2009 of a possible bomb attack on police officers.
At the time there was a heightened threat against PSNI officers from ONH, particularly Catholic officers who had joined the force.
'Agent Juliet' – a deep cover dissident source for both the RUC Special Branch and also its 'C3' replacement for more than a decade – contacted his handler in the run-up to the Christmas festivities to warn that ONH were mounting a deadly attack.
The informant stated that the attack would take place in an area known as 'Milltown' and disclosed the names of those who would be involved in the operation.
Although sketchy, 'C3' set about checking out all available locations in the province that matched the 'Milltown' name.
However, on Friday, January 8, 2010, Peadar Heffron, kissed his wife goodbye, and jumped aboard his blue two-door Alfa Romeo car unaware of what was to follow.
Just one mile from home as he travelled along the Milltown Road in Randalstown, an undercar booby trap device, charged with a quantity of high-powered Semtex explosives, detonated underneath his car with devastating effect.
The former captain of the PSNI's Gaelic football team was rushed to the intensive care unit of the Royal Victoria Hospital in Belfast for emergency treatment to life threatening injuries to his legs and abdomen.
Doctors, family, colleagues and friends feared the worst such were the extent of the blast injuries.
At 6.30pm that Friday night, 'Agent Juliet' was contacted by his 'C3' handler.
'Agent Juliet' was told: "The balloon has gone up on this morning's attack and I need to go over everything you gave us again in case we missed something."
Asked why, 'Agent Juliet' was told: "Peadar Heffron was seriously injured this morning and it doesn't look good for him. He might not make it."
Then the handler amazingly admitted: "We checked out every Milltown in Northern Ireland but we missed the Milltown in Randalstown. I just want to check with you that we didn't miss anything in what you gave us about Milltown."
'Agent Juliet' has told us: "I was really angry. I thought that by giving them this information that this attack could have been prevented.
"I just wanted Special Branch to do their homework but it is obvious they didn't do it well enough."
A former RUC officer said he was "deeply alarmed" that 'C3' didn't stop this attack which could have spared Constable Heffron an horrific maiming.
"There are systems in place in the PSNI that could have stopped this. That is what is deeply alarming about this incident.
"All 'C3' had to do was to send out a global email on the internal PSNI computer system warning of a threat at a 'Milltown' location and asking any officer who lived, worked or travelled through or near a 'Milltown' location to make contact with their sergeant.
"From the looks of it in this case, that doesn't appeared to have happened. It is a major gap in their intelligence department that this was not prevented, no matter how many Milltowns they had to check in Northern Ireland.
"The sad reality is Peadar Heffron is in a wheelchair today because 'C3', on their own admission to their informant, missed Milltown Road in Randalstown.
"The Chief Constable Matt Baggot should now be asking questions as to how 'C3 overlooked this one location."
'Agent Juliet' said he felt "very angry" that he could not have prevented the attack as he had planned.
In an effort to "redeem myself", he contacted his 'C3' handler within a space of a few weeks to warn of a further attack in the same area.
"I told them that ONH were targeting a senior officer in the Randalstown area for a bomb attack.
"To help identify him I said that he had a step son who went to an integrated college. That was as much as I knew."
The intelligence report from 'Agent Juliet' at the time reads as follows: "Another senior officer was also targeted and he has a teenage son.
"He got in the way of either a car bomb or pipe bomb that day of the attack on Constable Heffron or the day before.
"He doesn't realise but his father owes him his life. His father is very lucky.''
The intelligence report sent shockwaves through the higher echelons of the PSNI before the officer was tracked down and warned about the immediate threat to his life.
Within days, 'Agent Juliet' was contacted by his handler to say that they had tracked down the senior officer and warned him of the possible attack.
"I was told that the son remembered seeing someone in the street, a couple of men, and they made off when they seen him. My handler told me he was very grateful for the information."
'Agent Juliet' added: "If they could warn this officer, how did they not track down Peadar Heffron and warn him too? I feel bad that he wasn't saved."
According to 'Agent Juliet', dissident republicans in ONH had been targeting Peadar Heffron for over a month before the lethal attack.
He said that ONH units in Belfast and Tyrone had pulled resources to gather information on Constable Heffron and also plant the device under his Alfa Romeo car.
The agent said they had been tracking his route to and from Woodbourne police station in west Belfast and back to his Co Antrim home using a number of taxi cars.
And they had also been using taxis to watch his movements as he went to and from a shop in Randalstown.
We understood that the bomb scene is not far from where dissident republican 'watchers' had lay in wait in the weeks leading up to the attack.
'Agent Juliet' said: "They had been watching him for weeks and weeks, staking the place out in taxi cars.
"This was a murder plan they had in the pipeline for a few months. They had been sitting up at the shop in Randalstown near the trains watching him going in and out of the shops.''
Two of those believed to have been involved in the scouting mission live in the Andersonstown area of west Belfast.
Added 'Agent Juliet': "Peadar Heffron was a sitting duck. He didn't know anything about it.''
As a result of information about the activities of taxi drivers, detectives from the PSNI's Major Investigation Team (MIT), who were investigating the attack on Constable Heffron on Friday, January 8, 2010,  issued an appeal for early morning joggers or people out walking their dogs to come forward with any information about suspicious vehicles in the area in the days and weeks leading up to the murder bid.
We can reveal that the two dissident republican 'scouts' are well known to the police for previous criminal and dissident republican activity.
'Agent Juliet' described them as being "very close''.
"There is not a sack between them. They are as thick as thieves. They are up to all the tricks of the day. They heavily involved in bringing in fireworks for Hallowe'en."
The pair were known to be travelling out of west Belfast using the back roads to Aldergrove Airport for scouting missions into Randalstown to avoid traffic and security cameras.
Both of them were reportedly seen in the Milltown Road area of Randalstown in the weeks leading up to the attack on Constable Heffron.
One of them, who is known to police for fencing stolen goods and whose family was steeped in the Official IRA, claims he and his wife are separated in a bid to claim extra social security benefits.
Before the murder bid on Peadar Heffron, there had been a heightened threat to both police officers on and off duty and also prison officers serving in Maghaberry jail.
But the ONH paramilitary group based in west Belfast decided supply the intelligence on Constable Heffron to an ONH unit based close to Lough Neagh in east Tyrone.
The east Tyrone unit can count among its members a number of former Provos who are expert in making UCBTs.
Added 'Agent Juliet': "These are former Provos making the under car bombs for ONH..''
'Agent Juliet'  was not the only deep cover source inside ONH who was helping 'C3' in preveting the loss of life at the time
In the weeks after the attack on Peadar Heffron, 'Agent Charlie', based in the north west of the province, alerted his handler to a possible attack on another GAA-playing Catholic police officer.
Two weeks after the attack on Constable Heffron, the second Catholic officer was warned that ONH were monitoring his movements.
'Agent Charlie' believed ONH was hatching a plan to kill the police officer as he left for work.
As a result of this information, 'C3' acted quickly about the ONH plot and alerted the officer to the danger.
The Catholic officer was advised to step up his personal security as a matter of urgency for fear the terrorists were trying to plant a bomb under his car.
'Agent Charlie' has told us: "The officer had been targeted before by the Real IRA."
TOMORROW: 'AGENT JULIET' TOLD BY HIS HANDLERS – DON'T CALL US, CALL CRIMESTOPPERS
Follow us on www.twitter.com/belfast_daily
Follow us on www.facebook.com/belfastdaily