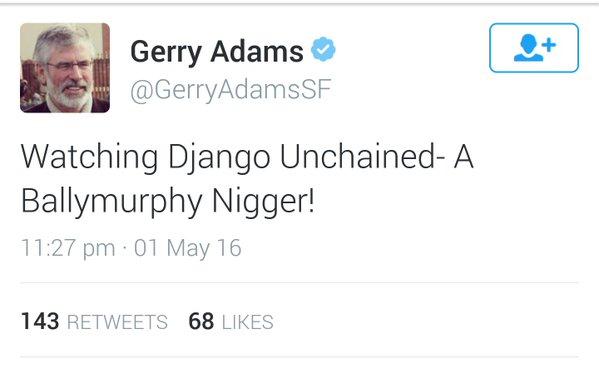 SINN Féin president Gerry Adams has come in for fierce criticism for his use of the racist 'N' word in a tweet comparing the plight of slaves in the United States to the treatment of Irish nationalists.
The post on his Twitter account on Sunday night provoked an angry reaction on social media and was later deleted.
Mr Adams said his use of the 'N' word in relation to the film Django Unchained was ironic and not intended to offend.
He added that attempts to suggest that he is racist are "without... More