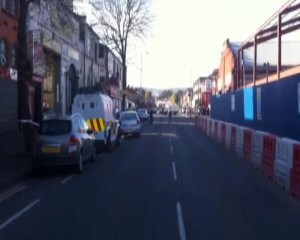 THE senior detective probing the dissident republican murder of former Continuity IRA boss Tommy Crossan has branded his killing as "brutal and ruthless''.
Supt Jonathan Roberts, of the PSNI's Terrorist Investigation Unit,  said police are investigating whether former dissident republican comrades shot the father-of-six who had been under death threat.
Crossan was blasted twice at his fuel yard just off the Springfield Road on Good Friday. His body was found by his daughter in a portable cabin he ran at the fuel yard.
Said the top detective: "At... More