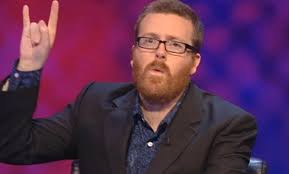 THE organisers of a west Belfast festival have said they are "deeply sorry for any hurt or offence that has been caused" by inviting offensive comedian Frankie Boyle.
The Scottish comic is due to perform at Féile an Phobail festival next week.
But there has been strong opposition to his coming from families of disabled children after he made hurtful jokes about those with Down's syndrome.
Opponents had demanded the show's cancellation because of jokes Boyle has told about people with Down's syndrome during a live... More