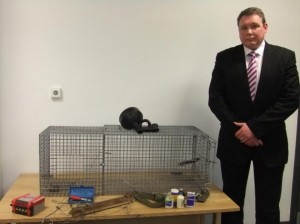 DETECTIVES in south Belfast are investigating the hijacking of a car in the Salisbury Street area of the Dublin Road last night.
Police say that at around 7.45 pm, a man opened the driver's door of a white Audi A3 as the woman driver was parking it in the street.
He grabbed the woman and forced her from the vehicle before driving off in it.
The woman was left bruised following the incident.
Detective Inspector Pete Mullan said: "The man was described... More