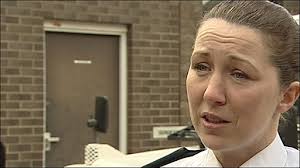 A nine-year-old boy is fighting for his life after coming into contact with a hazardous substance at a west Belfast bonfire site over the weekend.
Police have been clearing the scene at Glenwood Street after drums containing a substance were dumped at the site.
They said symptoms could take up to 36 hours to become visible.
The symptoms could include redness of the eyes, sore throats, coughing and breathing difficulties.
Superintendent Andrea McMullan said: "A young boy is currently receiving treatment in... More