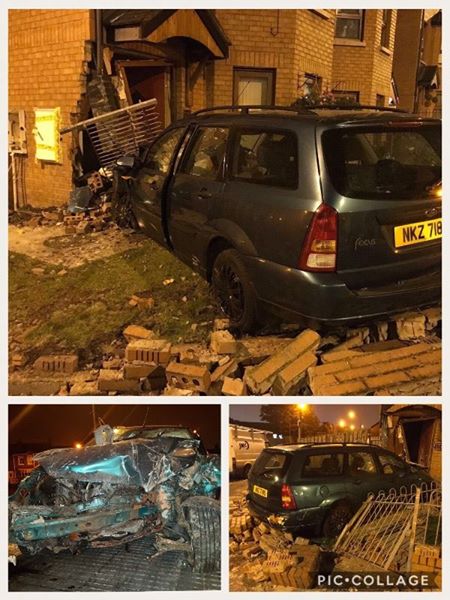 POLICE are hunting to males who fled on foot after a car crashed into a house in west Belfast last night.
And it might not be too long before police identify them.
For in their hurry to hot foot it from the crash scene they left their mobile phones behind!!!
PSNI West Belfast said on their Facebook page: "Local residents of Whiterock Road narrowly escaped serious injury or perhaps worse last night when a vehicle crashed through their front garden wall and smashed into the front of their home.
"It causedg extensive damage to their property... More