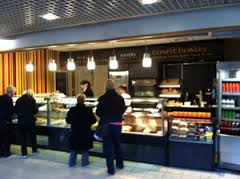 ASHERS bakery which is at the centre of a discrimination case over a so-called 'gay cake' has decided to appeal its conviction.
The Christian-run Co Antrim firm was ordered to pay £500 for refusing to make the 'Bert and Ernie' cake with a pro-gay marriage slogan on it.
Belfast County Court found that customer Gareth Lee had been discriminated against on the grounds of his sexual orientation.
His case was backed the Equality Commission who paid out nearly £39,000 in legal fees.
The McArthur family who run... More