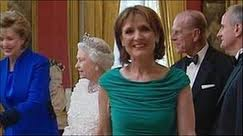 FIRST Minister Peter Robinson has been cleared of breaching his ministerial code by an Assembly investigation.
However, love cheat wife Iris Robinson was found to have committed a "serious breach" of the the MLAs code of conduct.
The report by the assembly's Committee on Standards and Privileges report follows BBC Spotlight reporter Darragh McIntrye's explosive programme four years ago.
Mrs Robinson broke assembly rules by failing to register three payments,... More