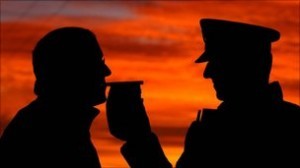 THE number of drivers and motorcyclists detected drink driving during the first weeks of this year's winter anti-drink drive campaign have fallen.
But the police say the number still being caught - from teenagers to old age pensioners - as "madness'' and "disappointing''.
According to figures released today, 132 drink drivers were detected between 27th November and 17th December, 24 less than during the same period last year.  This figure includes motorists who were unfit to drive, or who were unable or refused to give a sample.
The youngest... More