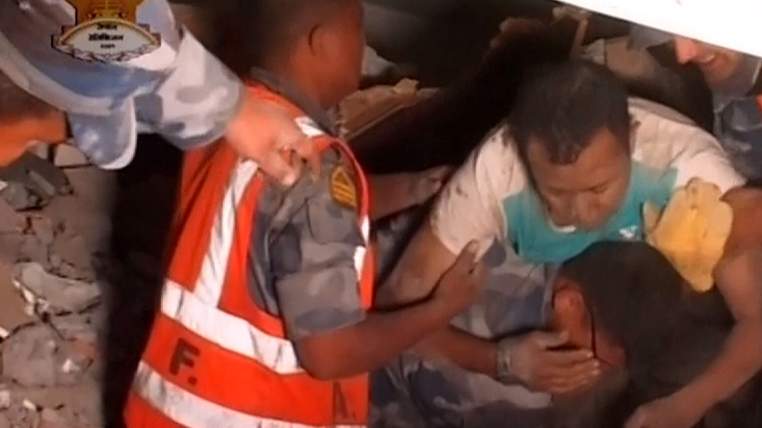 A NORTHERN Ireland trekking in Nepal has told of the devastation he witnessed after the country's deadliest earthquake for more than 80 years claimed 2,000 lives.
Barry Torrens, from Portrush, said his party were crossing a river when the earthquake struck.
"It was a tremendous rumble and the local guides were quite concerned. It was a very guttural shake underneath the feet, the top of the mountain started to fall down onto the highway - rocks and bricks and half the mountain started to come down into the river," he told the BBC.
"We... More