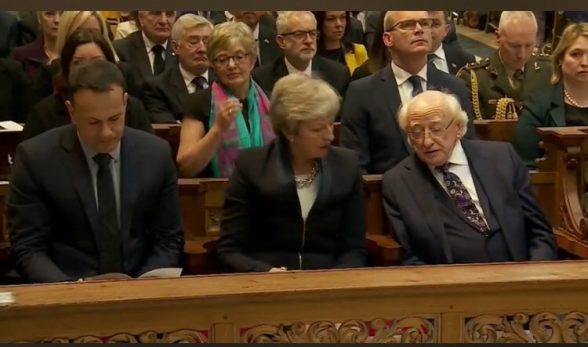 THE savage murder of Lyra McKee should mark a new beginning for Northern Ireland, a priest has told mourners.
Dissident republican gunmen who killed the Belfast-born journalist, 29, should lay down their arms, Father Martin Magill added.
He urged politicians at the North of Ireland's suspended powersharing Assembly to work together to produce a better life for young people.
Fellow journalists formed a guard of honour as the service for their murdered colleague began in Belfast.
Applause rang out around St Anne's Cathedral as the coffin was... More