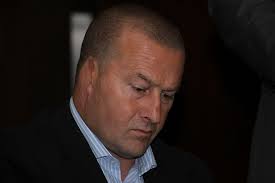 A UDA brigadier and two leading associates were remanded in custody today over a bid to murder two renegade rivals.
John 'Bonzo' Boreland and former north Belfast brigadier Andre Shoukri cheated death in a UDA planned murder of the pair earlier this week.
On Wednesday night, former Irish league footballer Boreland and Shoukri were driving through Carrs Glen in north Belfast when their car was attacked with a breeze block.
When they stopped and got out to investigate, Boreland was fired as he took to his heels, sustaining gunshot wounds to his... More