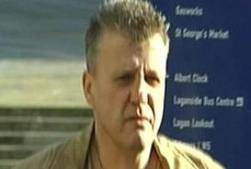 CONVICTED UDA killer William 'Mo' Courtney was released on bail today - despite police objections.
The PSNI wanted Courtney locked up as tensions continue to bubble in north and west Belfast between rival UDA factions.
Courtney is believed by police to be second-in-command of the UDA's drug-dealing west Belfast Brigade.
It has locked horns with the north Belfast brigade run by John Bunting.
Factions within his brigade who have now aligned themselves with the west Belfast brigade are preparing a coup d'etat against Bunting in the coming... More