Obituaries
REPORTER WHO BROKE KINCORA BOYS HOME SEX SCANDAL DIES SUDDENLY
THE journalist who broke the Kincora Boys home sex scandal story over 30 years died suddenly today.
Peter McKenna, known to friends and colleagues as 'The Scribe', died at 1.30 am – just 90 minutes after welcoming in the New Year.
No funeral arrangements have been made as yet as a post mortem examinaton is to be carried out to determine the cause of his sudden death.
A friend told Belfast Daily: "It has come as a complete shock. He was in good spirits. So it's such a shock to hear he has died suddenly."
'The Scribe' , who was in his early 70s, rocked Northern Ireland to its core when he first exposed the abuse of children at the Kincora Boys Home on the Newtownards Road in east Belfast.
His bombshell article – published on January 24, 1980 under the heading of 'SEX RACKET AT CHILDREN'S HOME' – revealed that the sexual abuse of young boys had been going on since 1977 but the RUC, politicians and social services turned a blind to it.
Those involved were paedophiles Joseph Maines and Kincora housemaster William McGrath.
He was a member of the Orange Order and also ran a shadowy loyalist paramilitary group called TARA which was heavily infiltrated by British intelligence agencies.
It was claimed the abuse of young boys was allowed to continues so as intelligence agencies could monitor the activities of McGrath, TARA and his paramilitary associates.
FUNERAL ON MONDAY FOR POET SEAMUS HEANEY
POET SEAMUS Heaney will be laid to rest in his native Derry on Monday.
Funeral arrangements for the 74-year-old, who passed away unexpectedly yesterday after a short illness, were announced on Saturday morning.
His remains will be removed to the Church of the Sacred Heart in Donnybrook, Dublin on Sunday evening, 1 September at 6.45pm.
The Funeral Mass will be held on Monday morning from 11.30am at Donnybrook before a burial at Bellaghy Cemetery in Derry at about 5pm.
Hundreds of people are expected at the funeral with many politicians from north and south of border planning to attend.
Heaney is survived by his wife Marie and children Michael, Christopher and Catherine Ann.
A Book of Condolence will be opened by Dublin's Lord Mayor in the Mansion House at 10am Monday morning.
The public will be able to sign it between 10am and 5pm on Monday, Tuesday and Wednesday.
Another Book of Condolence has already been opened in the Guildhall in Derry for the citizens of the city to pay respect to their local hero.
In Belfast, a Book of Condolence will open at City Hall on Monday from 9.30am.
ROB WOULD STILL BE ALIVE TODAY IF MORE PEOPLE CARRIED A DONOR CARD, SAYS WIDOW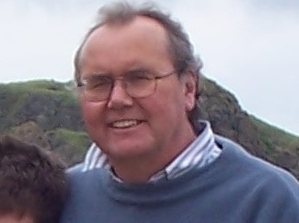 Rob Howard: Born January 7, 1956 – died August 17, 2013
THE death has occurred of one of Ireland's most respected Olympic sportsmen.
Rob Howard's natural talent in the water was first recognised at Royal Belfast Academical Institution. He was a member of a winning team in the Irish schools water polo championships and swam for the first RBAI team to win the Otter Medley relay at the United Kingdom National competition in London.
He went on to compete at the highest level. He swam for Northern Ireland in two Commonwealth Games, coming 7th in the 100 metre backstroke in New Zealand in 1974, and for Ireland in the 1976 Olympic Games in Montreal, competing in backstroke and butterfly events.
His mother Betty said she had no doubt about his ability but 'questioned his industry'and friends recalled how he would feign illness to escape a punishing training regime which started at 5.00 am most days.
However he set Irish records in the backstroke on his way to winning five Irish championships.
Rob Howard was one of three children and grew up in south Belfast. His father Eric, head of English and history at RBAI, came to Ulster from the Wirral in England. He died at the age of 51.
Rob attended universities in Bristol, York and Manchester before graduating as a teacher. He taught for two years in the Seychelles but a career in computing would take him to live and work in New York before he returned to Northern Ireland, settling with his wife and two children in the seaside town of Bangor, Co Down.
His life was overshadowed by illness after he was diagnosed with failing kidneys and placed on a strict regime of drugs and dialysis while awaiting a transplant.
A scarcity of donor organs made the wait a long one, and though he received a kidney from his sister Catherine in 1996, after seven years he was back on dialysis three times each week.
He did not allow illness to tarnish his love of life, continued to swim and played an active role in the life of his old school and the world of sport.
This was despite a worsening heart condition, caused by lengthy dialysis, and surgery to fit a pacemaker. He was treasurer of Transplant Sport Northern Ireland and was attending the British transplant games in Sheffield when he suffered a sudden and fatal heart attack.
A life-long friend Ian Corry said: "Rob never complained, often burned the candle at both ends and sometimes in the middle too. He had a wonderful sense of humour and was a  truly cosmopolitan man, the very antithesis of the little Ulsterman."
His wife Terry said: "Dialysis is a treatment, not a cure. Rob would still be with us today if more people joined the donor register."
Rob is survived by Terry, son Eoin and daughter Lizzie.
MIRROR MAN JOE GORROD HAS DIED
ONE of Northern Ireland's most gifted reporters has died.
Joe Gorrod, who was in his 70s, passed away overnight in Belfast.
For decades Joe, who was born in Sunderland but adopted Northern Ireland as his home, was the Mirror's legendary reporter in Belfast.
He covered all the major events of the Troubles, including Bloody Sunday in Derry.
After retiring from the Mirror as a staffer in the late 1980s, Joe continued to work on a freelance basis for the Mirror and Sunday Mirror.
He also worked shifts on the now defunct Sunday News, turning his hand at copy rewriting and working on the news desk
When it closed in on Mothering Sunday, in March 1993, he sent a message to rival Sunday Life editor Martin Lindsay which said: "Sunday New is no more."
A fabulous raconteur, he was on first name terms with the editors of the Mirror group titles.
His famous line to cub reporters was: "If you can't write the intro in 14 words, don't write it at all!"
And if he spotted a rising star in journalism, he would puff on a cigarette and say: "Do you want a proper job kid? Who do you want to work for? The Mirror? Sunday Mirror? The People?"
Joe had a contacts book that was the rival of his colleagues and had contacts right across all walks of life.
He had a contact in the police who would receive a daily call from him with the opening words: "What's new pussy cat?"
At the height of the Troubles, he worked alongside the Mirror's legendary photographer 'Commander' Cyril Cain who passed away in 1997.
Joe is survived by his wife Eileen and children. Funeral arrangements later.
FUNERAL FOR LITTLE RYAN COX VICTIM OF TWO CAR COLLISION
A VILLAGE will come to a standstill for the funeral of the 'life and soul of his family' Ryan Cox.
Several hundred people are expected to turn out on Saturday, January 19, for the toddler's funeral.
The funeral for Ryan, of Tonagorm, Belleek, Co Fermanagh, will take place at his family's church, St Michael's in Mulleek.
Baby Ryan, who was 19-months-old, was killed in a two car road traffic collision on the Boa Island Road, Kesh on Monday afternoon.
He had been a passenger in his mother, Katriona's Peugot 307 when it collided with a silver Renault Megane at around 3.50pm.
His mum, who had been placed in an induced coma by doctors while they performed surgery on her earlier this week, learned on Thursday that her only child had been killed in the crash.
Described by Fr Joseph McVeigh, CC, as the 'life and soul' of his family, Ryan's funeral mass will take place at 11am in St Michael's Church followed by interment in the adjoining cemetery.
According to Fr McVeigh, his tragic death has left his father, Peter and wider family circle "distraught".
A friend of the family, Fr McVeigh said the Cox's were a "happy family".
"I was at their wedding a few years ago. It was a very happy occasion. And then the arrival of Ryan a year-and-a-half ago brought them great joy, " he told the Impartial Reporter.
"He was a lovely, pleasant boy, he loved to play with his toys, loved the company of his young cousins from Omagh who were around the same age.
"He was with them nearly every weekend. Ryan was just the life and soul of his family, everything centred around him.
"I didn't see them at Christmas but I understand they had a wonderful time and now they are faced with such a heartbreaking situation."
THREE ARRESTED IN CROSS-BORDER SWOOPS OVER 'NEW IRA' MURDER OF PRISON OFFICER DAVID BLACK
PSNI and Garda detectives investigating the murder of David Black on the M1 motorway near Lurgan last month have arrested three people north and south of the border.
A 36 year old man was detained in Co Tyrone by PSNI detectives from the Serious Crime Branch.
And in a second planned operation, Gardai from the Special Detective Unit arrested a 31-year-old woman and 44-year-old man in connection with the murder of David Black.
The father of two was shot dead on November 1 as he drove to work at Maghaberry prison in Co Antrim.
A number of other people have been arrested in Lurgan, Tyrone and Co Leitrim but all were released without charge.
The most high profile of the arrests was Lurgan dissident Colin Duffy. He is to sue the PSNI for wrongful arrest and unlawful detention.
WIDOW OF MURDERED PRISON OFFICER DAVID BLACK PLEADS: HELP FIND MY HUSBAND'S KILLERS
THE widow of the prison officer murdered by dissident republicans a month ago has made a heartfelt plea for public help in finding her husband's killers.
Yvonne Black, whose husband David was shot dead on his way to work in Magheraberry jail on 1 November, has appealed for anyone with any information about the killing to bring it to the PSNI.
Mrs Black said she and her children, Kyle, 21 and Kyra, 17, had been overwhelmed by the outpouring of sympathy and support they had received since David's murder.
She said they had been inundated with messages, including many from serving and ex-prisoners who had known her husband.
"They can take daddy away from me and from Kyra and from mummy, his family," said Kyle.
"But there's a lot of special memories we will always have and keep in our heart and they can never take that from us."
However, the prison officer's son said it was very important that his killers were caught.
"It's very important to us that justice is carried out," he said."They don't deserve to be walking the streets free men, they deserve to be behind bars for what they've done."And it's very important that justice is served."His 17-year-old sister Kyra had been at the family home in Cookstown, Co Tyrone, on Halloween break from school at the time.
She had been asleep when the doorbell rang and by the time she got downstairs she saw a police car pulling out of the drive.
Her uncle and aunt later called to the house to tell her.
"He always had a smile on his face, always," she said of her father.
"He's just so caring and loving, he was so special."
At the funeral, Kyra read a poem she had written describing her father as her "special hero".
HUNDREDS ATTEND FUNERAL IN WEST BELFAST OF IRA VETERAN FRA FOX
HUNDREDS of people attended the funeral this morning of IRA veteran Fra Fox.
Senior Sinn Fein figures along with scores of IRA men turned out for the funeral at St Oliver Plunkett Church in Belfast.
The 69-year-old was a personal friend of former IRA leader Brian Keenan.
Keenan, 66, died in May 2008 after a long battle against cancer.
Scores of IRA men also attended the funeral of Fox who was a member of the Felons Club in Andersonstown, west Belfast.
Scores of death notices were placed for Fra Fox senior, including one from senior IRA figure Sean 'Spike' Murray.
He was later buried in a cemetery in Hannahstown.
YOU ARE THE BEST SISTER I COULD EVER HAVE, LAUREN DAY TELLS MOURNER AT SOLDIER GIRL FUNERAL
THE heartbroken sister of Corporal Channing Day has told mourners at her funeral: "You are the best sister."
Lauren Day made the emotional speech at her sister's funeral at lunchtime today in Comber, Co Down.
The 27-year-old Irish international rugby player said she was in awe of her younger soldier.
"You are the best sister I could have ever asked for," she said.
"You were very special, but did not know just how amazing you were.
"I'm in awe the more I find out about you each day."
Cpl Day's hometown came to a standstill as her cortege weaves its way through the narrow shopping streets.
Around 1,000 people have lined the streets to pay their respects.
Mourners started to gather from around 11 am.
Military padre, Reverend Albert Jackson, said Cpl Day had been "full of life and vibrancy" during her 25 years.
He said those gathered shared the family's pain as the "bright light of your life has been cut short".
"It was short, but it was fully packed with many things, it was a good life," he said.
Northern Ireland First Minister Peter Robinson has arrived at the church for her funeral after earlier attending the remembrance service for the Enniskillen bombing.
Corporal Day, 25, had been serving with 3 Medical Regiment and had been working in support of Royal Marine Commandos.
She died after a patrol was involved in a shooting incident in the Nahr-e Saraj district of Helmand Province.
Royal Marine Commando David O'Connor, 27, was also killed in the incident.
Corporal Day's funeral will take place in First Comber Presbyterian Church with burial to follow in Comber Cemetery.
The Comber woman had been stationed with her regiment near Catterick before being deployed to Afghanistan. She had been in the Army since 2005 and was a Combat Medical Technician.
Following her death, the Day family paid a beatiful tribute to Channing.
In a statement they said: "Channing was bubbly, sporty, beautiful and lived her life for the Army. She has died doing what she lived for and in the life that she loved. She will be remembered by all who knew her as a wonderful girl who never stopped smiling and who had an infectious laugh.
"She was a fabulous daughter, sister, granddaughter, cousin, niece and friend. She will be so sadly missed by all."
Senior Army officers also paid tributes to the young soldier.
Her commanding officer, Lieutenant Colonel Phillip de Rouffignac, of 3 Medical Regiment, said Corporal Day had been a star for the future in the Army and whose experience in Iraq and Afghanistan had made her a natural choice for the demanding role she was undertaking in support of 40 Commando Royal Marines.
Lt. Col. Rouffignac added: "Hugely popular with her friends in Preston, Catterick and in Afghanistan, Channing made the most of everything and had lived a lifetime in a short time.
"An Army footballer, she was a real team player in every sense. She will be sorely missed, and the thoughts of all our Regiment are with her family and friends at this difficult time."
EXCLUSIVE: BEEB APOLOGISES AFTER ANNOUNCING ON TWITTER FORMER WINGS GUITARIST HENRY MCCULLOUGH WAS DEAD
RUMOURS of his demise are greatly exaggerated.
And today, BBC NI had to apologise for saying one of the province's leading guitarists had suddenly passed away.
The shock announcement by BBC NI of the death of Henry McCullough led to a feeding frenzy on Twitter.
It sparked a series of tweets among fans all expressing their deepest symapthy to the McCullough family on his sudden passing.
Even the new editor of the News Letter Rankin Armstrong took the BBC at their word and tweeted the message onto his Twitter followers.
However, by lunch time it emerged that Henry McCullough was not in fact dead at all.
It prompted BBC NI to remove the offending tweet, adding: "Apologies for the earlier incorrect tweet reporting the death of Wings guitarist Henry McCullough which we have no deleted."
And former senior BBC NI editor Keith Baker, who has fond memories of the guitarist playing, later tweeted: "Henry McCullough story is an example to us all about jumping the gun on twitter."
The offending News Letter internet message was also deleted but still remained on the editor's Twitter page some two hours later.
Former Wings guitarist Henry McCullough is alive but gravely ill after suffering a heart attack.
However, his sister has just told Radio Ulster host Wendy Austin that the Portstewart-born guitarist is alive but seriously ill.
Said Rae Morrison: "He is a very special person.
"We really are very worried for him, his sister is on her way home from Florida and his brother is coming home from Glasgow."
McCullough is one of the most famous guitarists in the world, performing with a host of legendary artists.
He was invited by the Beatle Paul McCartney to join Wings in the 1970s and spent 18 months touring with them.
Mr McCullough, who is 69, was also a member of Joe Cocker's band.
He played with Cocker at the legendary Woodstock concert in 1969, the only Irishman to perform there.
McCullough spent 18 months touring and recording with Wings in the 1970s, after being invited to join the band following a number of jamming sessions with McCartney.
He has been hailed for his guitar work on the US number one hit My Love.
McCullough later signed to the Dark Horse record label of another Beatle, George Harrison, for his solo album Mind Your Own Business.
If you would like to include an obituary on Donegal Daily, please fill the below form with the details.