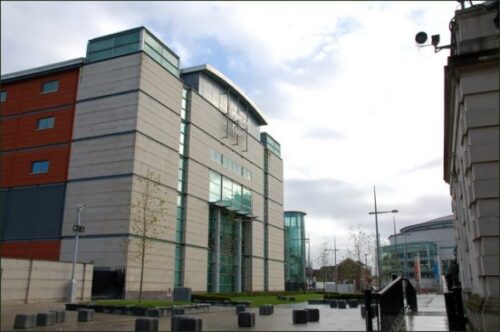 Police investigating a recent spate of burglaries in the east Belfast area have charged a 26-year-old man to court.
He has been charged with burglary with intent to steal in relation to two properties that were broken into in the Dromore Street area on Tuesday, July 18.
He has also been charged with burglary, burglary with intent to steal, possessing an article with a blade in a public place, attempted theft, theft from a vehicle and criminal damage in connection to a break-in at the Loopland Gardens area on Wednesday, July 19.
The man is also charged with theft from a vehicle at an address in the Loopland Road area on the same date.
He has also been charged with 21 other offences including theft and fraud by false representation from previously linked thefts in the East Belfast area.
The 26-year-old is due to appear before Belfast Magistrates' Court this morning, Thursday, July 20, for a first remand hearing.
As is usual procedure, all charges will be reviewed by the Public Prosecution Service.