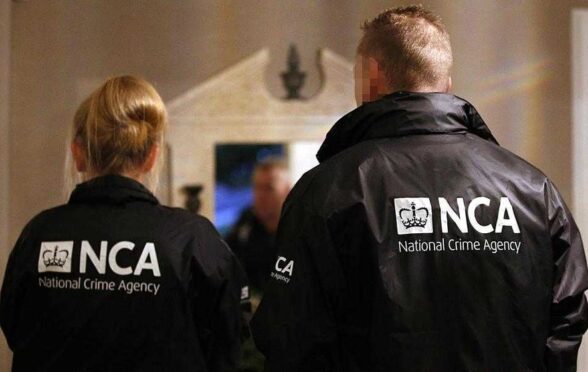 National Crime Agency officers have arrested a man in Bangor on suspicion of importing firearms in the post.
The 29-year-old was detained by NCA officers, supported by the PSNI, as they executed a warrant on Wednesday morning.
Thirteen weapons, believed to be forward venting blank firearms, were recovered during a search of the property.
NCA investigators suspect they had been purchased online and mailed to the address.
Forward-venting blank firearms are illegal in the UK, and are readily convertible to fire live rounds.
Officers also recovered two air rifles, an array of weapons including pepper sprays, machetes, knives and knuckle dusters, and half a kilo of cannabis.
The arrested man remains in custody and is now being questioned.