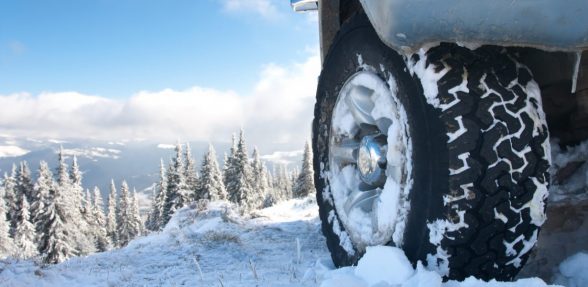 BY TIM HEDGLEY, GROUP TRAVEL EDITOR
Skiers heading for the slopes this half term need to prepare for the barrage of extras the car hire companies will be offering, which often double the price of the hire car, and in some case bring the overall price to over £1,000.
iCarhireinsurance.com, the leading provider of independent car hire excess insurance, researched seven European ski gateways to see how a traveller's costs snowball when picking up their hire car.  (NB. The hire companies of Avis, Sixt, Europcar, Enterprise, Budget and Hertz were researched for the hire of a medium compact car from 16 to 23 Feb 2019).
Hiring a car for the week across the seven locations of Geneva, Grenoble, Turin, Innsbruck, Barcelona, Sophia and Inverness costs on average £283, however once 'extras', paid for at the rental desk, are factored in a traveller could be looking at an average final bill of £756, more than twice the original quote.
'Extras', included in the survey, came to an average weekly cost of £121 for Super Damage Waiver, £20 for Super Theft Waiver, £41 for Tyre and Windscreen Excess, £63 for an extra driver (£125 if under 25 years), £93 for a sat nav, £42 for winter tyres ('winterisation' cost), £41 for a roof rack and £63 for a child's car seat – a total of £473 extra paid to the rental company.
Geneva is the most expensive place to hire a car to go skiing this February half term. It costs on average £612 to hire a car, with an additional £565 for the extras paid for at the rental desk, making a total of £1177.  Sofia is the most reasonable place in the study to hire a car, with rental costs averaging£105 and extras at £280.
If a hire car is damaged or stolen, even if it's not the hirer's fault, the hirer is liable for the first part of the claim (i.e. the excess amount) which is around £1000, according to this research.  Buying car hire excess insurance from the rental company for the week is expensive, costing on average £182 i.e., £121 for Super Damage Waiver, £20 for Super Theft Waiver and £41 for Tyre and Windscreen Excess.
Skiers can save £158 if they buy an independent excess policy from a specialist insurance company, like iCarhireinsurance.com, which includes all these elements. A daily European policy from iCarhireinsurance.com costs from £2.99, or an annual policy from £42.99, and includes vulnerable parts of a vehicle providing up to £6000 of protection cover.
Additional costs incurred at the rental desk include:
Winterisation (Winter Tyres & Snow Chains): Rental companies often have a 'winterisation charge' during the winter period. Expect to pay around £42 for winter tyres, although a skier hiring from Grenoble with Sixt could be looking at a bill for £99.
Travellers should research the winter driving regulations of the country they are hiring in, otherwise they (and not the rental company) could face a fine.
Extra Drivers: Expect to pay on average ££63 for each extra driver, but Hertz in Inverness charge £100, and if the driver is under 25, Europcar in Inverness charge £245!
Sat Navs:  These cost on average £93 across the destinations, but Budget in Geneva are quoting £161.
Ski Rack:  Expect to pay £41 to hire a ski rack but this could be as high as £64 if hiring from Avis in Barcelona.
Child Car Seats:  The price of child car seats is on average £63, but Budget in Turin are quoting £158.
Ernesto Suarez, founder and CEO of iCarhireinsurance.com, said, "It's really important that skiers do a bit of research when booking their hire car, to make sure that the cost of the extras they need doesn't start snowballing.
The biggest saving is normally from buying car hire excess insurance in advance, but bringing child car seats and a sat nav from home can also lead to significant savings, adding up to hundreds of pounds, which will buy a few hot chocolates and mulled wines on the slope.