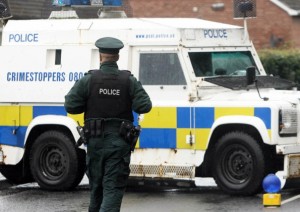 DETECTIVES are investigating after a fast food delivery man was injured in a carjacking in west Belfast.
He was sitting in his car around 5.30 pm in Whitecliff Parade when he was approached by two men who asked him if he was a taxi.
When he told them that he was not, one of the men dragged him from the driver's seat, while the second prevented him from getting back into his car.
The driver then reached into the car and tried to retrieve the keys from the ignition. The hijacker elbowed him and drove off.
The car was later found crashed into the gates of a leisure centre on the Falls Road.
The thieves then fled on foot.
Ch Insp Norman Haslett said the hijackers had driven the car in a "dangerous and reckless manner".
He added: "This crime is totally unacceptable and caused distress not only to the owner of the vehicle, but also to the wider community of west Belfast."
The police have appealed for anyone with information to contact them on the non-emergency number 101 or use the Crimestoppers number 0800 555 111