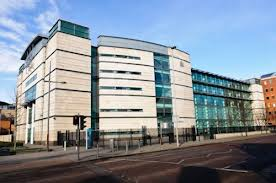 POLICE have welcomed the discretionary life sentence with a minimum tariff of 8 years sentence handed down at Belfast Crown Court today to sex beast Alan McDonald for a number of historic violent and sexual offences.
The 53 year old from Cupar, Fife, was convicted of 26 separate offences at Downpatrick Crown Court in February following a trial lasting three weeks.
Detective Inspector Ian Singleton said: "Alan McDonald was found guilty of the most horrendous sexual and physical abuse of four females, three of whom were children at the time of the offences.
"His offending, which took place between 1996 and 2002, was among the most serious investigated by the Public Protection Branch and had a significant impact on the lives of each of his victims.
"These women have demonstrated enormous bravery in coming forward. The investigation and trial process has been understandably very difficult for them but they have never wavered from their commitment to seeing justice done. They are to be commended for their courage and perseverance throughout this entire process.
"I would also like to pay tribute to the two detectives in charge of these investigations. They have shown an immense commitment to justice and to protecting the vulnerable by working closely with the victims, with sensitivity and compassion, to build the strongest possible case to present to the court and ultimately secure a conviction and appropriate sentence for this dangerous offender.
"Their hard work has meant that McDonald's victims, having sought and obtained justice, can now go on with their lives in the knowledge he has been made to answer for his crimes."