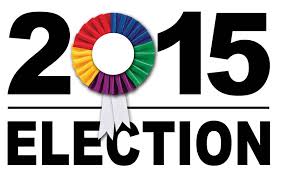 SINN Féin lost Fermanagh and South Tyrone seat and the DUP lost South Antrim both to the UUP in the biggest upsets of the general election in Northern Ireland.
All 18 seats are now been declared with eight DUP, four Sinn Féin, three SDLP, two Ulster Unionists and one independent elected.
The DUP regained the East Belfast seat lost five years ago by its party leader.
The UUP now have two MPs – Danny Kinahan in South Antrim and Tom Elliott in Fermanagh South Tyrone.
Mr Elliott said he was delighted to have taken the seat from Sinn Féin's Michelle Gildernew.
His constituency was one of four where there was a pact between the UUP and DUP, the two main unionist parties in Northern Ireland.
Mr Elliott had a majority of 530 votes.
The first result of the night was Lagan Valley with Jeffrey Donaldson holding his seat for the DUP with 19,055 votes.
Mark Durkan, SDLP, was returned in Foyle with 17,725 votes and Pat Doherty, Sinn Féin, was returned in West Tyrone with 16,806 votes.
Ian Paisley, DUP, retained his North Antrim seat with 18,107 votes.
Jim Shannon, DUP, was returned in Strangford with 15,053 votes while Lady Sylvia Hermon, independent, retained her seat in North Down.
The DUP's David Simpson, DUP clung onto his seat in Upper Bann with 15, 430 votes. UUP rival Jo-Anne Dobson who polled 13,166.
Sammy Wilson of the DUP was re-elected in East Antrim.
Paul Maskey was re-elected for Sinn Féin in West Belfast.
In North Belfast, Nigel Dodds held onto his seat ith 19,096 votes, the fourth time he was re-elected.
In South Belfast, SDLP leader Alasdair McDonnell retained his seat with 9,560 votes. and Sinn Fein's Francie Molloy held his seat in Mid Ulster, polling 19,935.
Gregory Campbell was re-elected in East Londonderry with 14, 663 votes.
The SDLP's Margaret Ritchie regained her seat in South Down with 18,077 votes. She said it was a "myth" that her party needed loaned unionist votes.
The last result of the night was Mickey Brady who won Newry and Armagh for Sinn Féin with 20,488 votes.