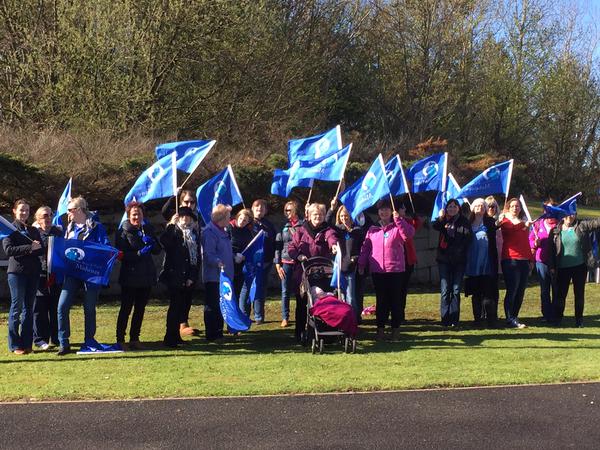 MIDWIVES in Northern Ireland are staging a four-hour strike action today in a dispute over pay.
They are calling for a 1% pay increase, as was given to their colleagues in Wales, Scotland and England.
The industrial action is being held between 8 am and 12 noon.
It is the first time members of the Royal College of Midwives have staged a strike in their 134-year history.
The Department of Health said officials were working to ensure a safe service was provided during the stoppage.
It said midwives in Northern Ireland had the same settlement as colleagues in England.
"While we would like to be in a position to have done more in 2014/15, it is important to recognise midwives and other non-medical staff received a minimum of 1% extra with the average rise through incremental progression being 3.7% and some staff receiving 6.7% more," a spokesperson said.