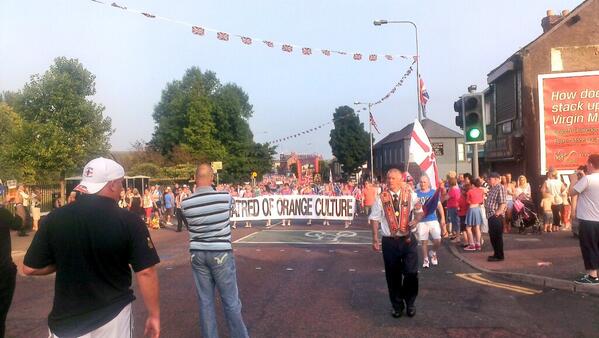 THE Orange Order has commissioned a panel to carry out a review of a festering parade dispute in north Belfast.
Protests have been ongoing since the return march was restricted in July 2013 by the Parades Commission going past the Ardoyne shop fronts.
The fact-finding review will be carried out by the Francis Hutcheson Institute.
The Order said it had been commissioned because the NI Secretary of State, Theresa Villiers, was not addressing the parading issue seriously.
She has welcomed the new initiative.
The dispute in north Belfast centres on applications by Ligoniel Orange Lodge to march along a stretch of the Crumlin Road that separates nationalist and unionist communities.
The panel says it will be an independent review and will report its findings in June – one month before the Twelfth of July celebrations.